News
Youtube Beta Application Links And Updates For Android In 2023
The most useful features of the well-known video-sharing website YouTube are available on your mobile device. Watch videos without pausing, post your own content, and engage in any activities you like. Subscribe to millions of channels, like and share your favorite videos, and interact with other users in the comments section.
How to become a YouTube beta tester?
Google Play now offers two publicly accessible release tracks for Youtube for Android: stable and beta. From the Google Play apps for Android and the web, you can sign up to test out YouTube.
Join on the web
Join on Android
Look it up on YouTube.
Visit the YouTube application website.
until you reach the "Join the beta" area, scroll down.
Click the "Join" button, then check your selection in the pop-up box.
Wait until "Beta" appears in the app's title before updating to the most recent version.
Remember that the Google Play OPT-IN process could take many hours.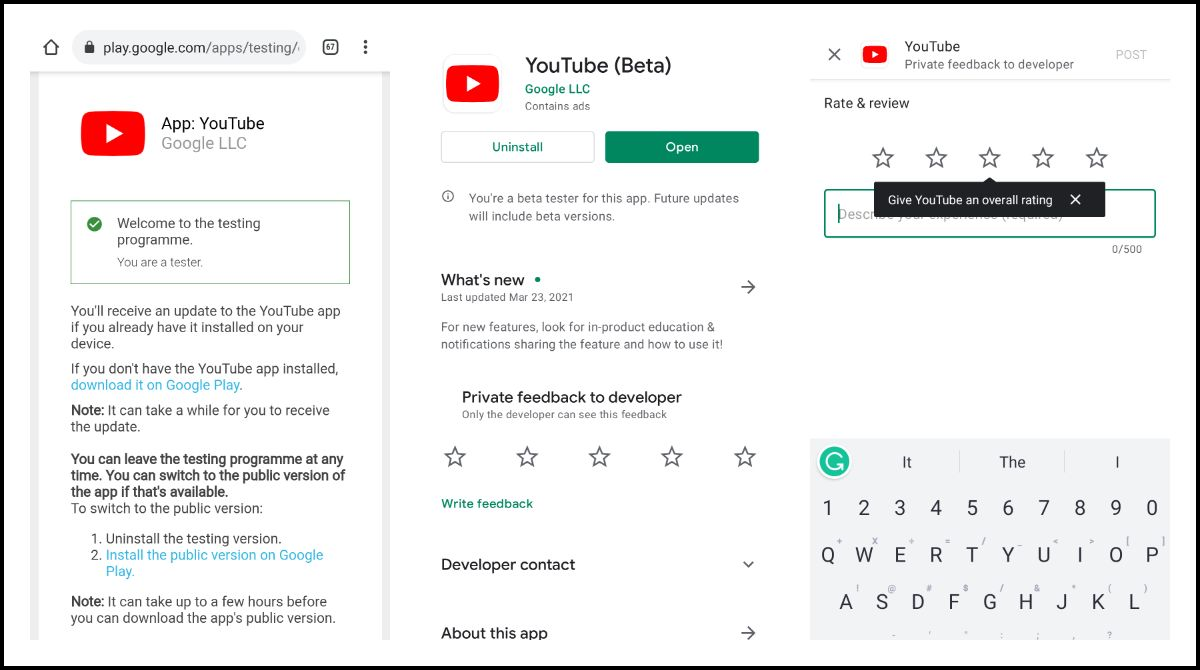 What does it mean "beta is full"?
You can try to join using the web link if you are trying to do so through Google Play for Android. Using a web OPT-IN link may be a solution for an issue in Google Play that wrongly displays the "beta is full" status. The "Beta is full" statement, on the other hand, indicates that the current testers' cap has already been met. If you see this warning on the website, it signifies that you are unable to participate until Google Devs raise the cap on users.
Why don't I have all features that exist for others?
Various methods are available for YouTube for Android users to receive new features:
Client-side updates – Come with a new version of the APK. Although they are uncommon, new client-side capabilities are typically accessible to all users.
Server-side A/B tests – With these changes, a select group of users can access specific features.
Gradual rollouts – A procedure by which Google rolls out new services to more users.
You might see some features that others don't, and vice versa, due to A/B tests and slow rollouts. With A/B tests, it's possible that you won't get a given feature at all, whereas with progressive rollouts you might just need to wait a little while longer. Progressive rollouts are typically publicized in advance on the YouTube product blog.
How to get premium experimental YouTube features?
As part of a subscription plan, YouTube also provides a series of experimental features that are only available to its Premium members. The "New" page lists every accessible experiment that is currently underway. You can easily test out YouTube Premium for free by signing up for a trial.
How to leave YouTube beta program?
Similar to how you joined up through Google Play on the web or for Android, you can withdraw from the YouTube beta program at any moment. If you have a premium subscription, leaving the beta program will have no effect on your access to experimental features.
Leave on the web
Click the OPT-IN link.
The "Leave the program" button should be pressed.
Click the link that says "download it on Google Play".
Reinstall the app from Google Play after uninstalling it first.
Leave on Android
Look it up on YouTube.
Visit the YouTube application website.
Up until the "You are a beta tester" area, scroll down.
Click the "Leave" button, then check your selection in the pop-up window.
Reinstall the app from Google Play after uninstalling it first.
Once you switch off the beta release track, you'll only get stable YouTube updates. These updates aren't issued as frequently, but if you're having problems with the YouTube app, they might be able to help.
Side-load from APKMirror
If you wish to avoid using Google Play for some reason, you may also side-load YouTube beta APKs. Checking for and downloading the most recent updates from APKMirror will be the fastest and safest way to do this. There, you can find versions with the "beta" prefix in the version name that are both stable and beta releases.
YouTube description from Google Play
Install the official YouTube app on your Android mobile device or tablet. Discover what the world is viewing right now, including the trendiest music videos, games, fashion, beauty, news, and more. Watch on any device, make your own video to share with friends, and subscribe to the channels you love.
YouTube Shorts Beta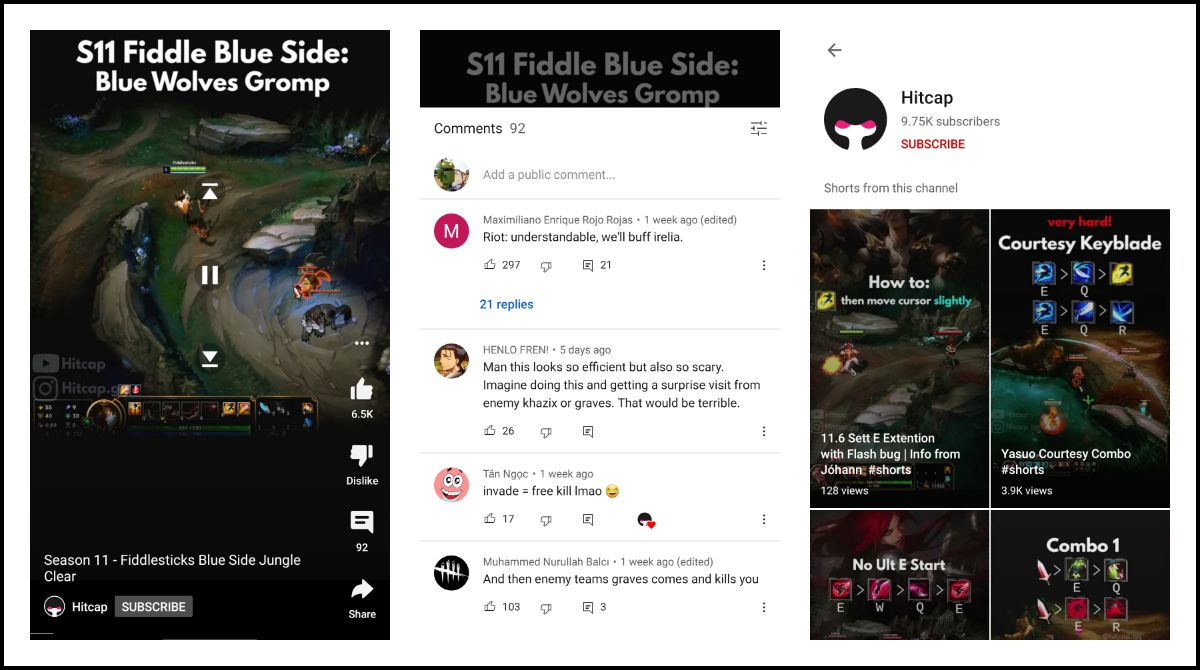 YouTube Shorts is a brand-new tool that lets users watch and share brief vertical films that are similar to those on TikTok. Only certain nations can access the function. You must live in the nation where this feature has already been put out in order to access it, even if you are not a YouTube beta tester.
Links and updates
YouTube on Google Play
YouTube Beta page
YouTube on APKMirror
Humbly Request To All Visitors!
If you found above both downloading link expired or broken then please must inform admin by fill this Contact Us! Form