Tips and Tricks
Trending
How to Plan your Day effectively? Best Task Management App Widget for Android 2019
So you want to graduate from your old pen and paper to-do list and move your task management into the digital space. What's the best task management app out there?
Today, I'll share my top one – task widget choice that's pretty different from the rest, but may still be useful if you're tackling complicated projects.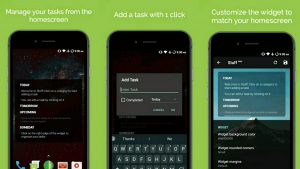 This Time Management video will give you some quick tips on how to plan your day effectively while increasing your efficiency and productivity. These tips in hindi will help your to organise your day and time which will help you to achieve more success and happiness in life. This video talks about importance of making a to do list to reduce stress, control your day, complete tasks in time and achieve more in life. I have been asked many times to make video on time management for students to help them in study. These tips will not only benefit professional but also students in making study time table.
A to-do widget you can use directly on your home screen, no need to open an app!
Stuff is a to-do widget that works straight from the homescreen. Add tasks to your to-do list in just one click. The most convenient way to manage your to-dos on Android.
FEATURES
• Clean & uncluttered design so you can focus on the important stuff
• Adding, editing, and organizing tasks is just one click away
• Create custom categories to personalize your experience
• Lightweight & power efficient – Does not run in the background, no CPU usage as a widget, no wake locks
• Use gestures to organize your todo list – Drag & drop to reorder tasks and categories, swipe to delete, tap to mark as completed, swipe down to clear all completed tasks
• Share lists with others – To do lists, shopping lists, notes, ideas, share anything you create!
• Highly customizable widget – Change the transparency, colors, sizes, and more to match your homescreen.
Wish you all the Best in Life.

Download Stuff Widget