APPS
How to Lock Instagram Chats | Keep Your Direct Messages Safe From Spying Eyes
Do you want to keep your Instagram conversations secret and protected from prying eyes? You may be wondering how to lock and encrypt your Instagram chats on your Android device if you have sensitive messages you don't want anybody else to access or simply respect your privacy. However, you should be aware that Instagram chats are not as secure as you may believe. Anyone who has access to your phone can read your messages, examine your images, and even send messages on your behalf, putting your privacy and security at risk.
So, how can you keep your Instagram conversations private from inquisitive eyes? There are two approaches to this. To begin, you can conceal or delete your chats using Instagram's built-in settings. You may also use a third-party app to lock your chats and the entire Instagram app with a passcode or fingerprint. Let's take a closer look at both possibilities.
Not only that, but there are some subtle ways for users to view private Instagram accounts without following them, exposing your profile and posts to uninvited onlookers. You might be surprised to learn how simple it is for someone to snoop on your Instagram activities.
How To Temporarily Hide Chats On Instagram?
Instagram does not offer an official archive chats feature, but you can use the vanish mode to temporarily obscure earlier discussions. Here's how to use the "Vanish" mode to archive a chat:
Step 1: Open the chat that you want to save.
Step 2: Long swipe up on the conversation until the icon turns "purple" to enable "Vanish" mode.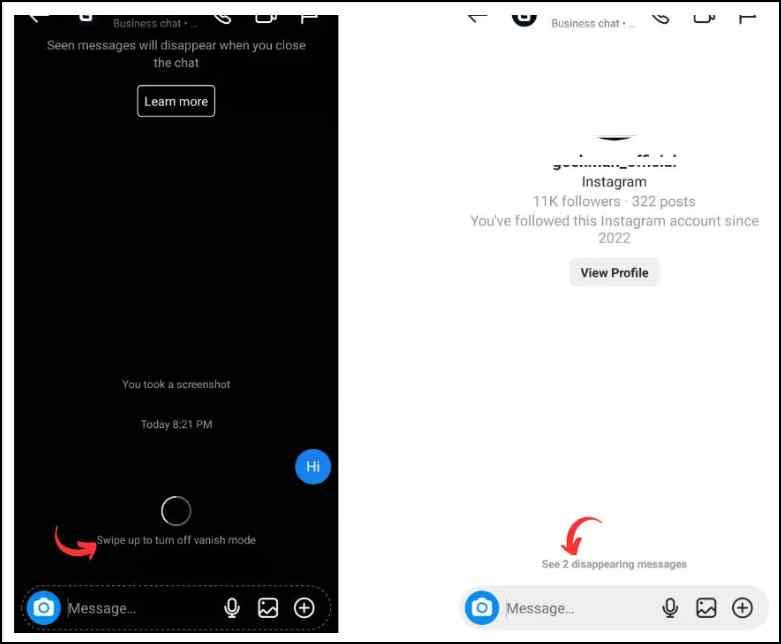 Step 3: The chat conversation will vanish from your screen, indicating that it has been archived.
Step 4: Long swipe up on the screen again to view the archived chat.
It's worth noting that, while the "Vanish mode" hides your dialogue, the chat box with the individual remains visible. If you want to entirely hide the conversation, try the following way.
Note: When you depart the chat while in vanish mode, the conversation is automatically wiped.
How To Lock & Secure Your Insta Chats With Third-Party Locker App?
Locking your Instagram chats for increased privacy and security is achievable with Systweak Software's third-party program Locker for Insta Social program. The Android software protects your personal and group chats with a PIN and fingerprint lock. And don't forget about the various patterns you may use to lock the entire app for maximum security!
Highlights
Chat Lock: You have complete control over locking one or more chats.
App Lock: To increase security, lock the whole Instagram app.
Dual Unlock Modes: You can use a 4-digit passcode or your fingerprint.
Passcode Recovery: Set up a recovery email in the event that you forget your passcode.
Quick and easy: An easy-to-use UI with quick unlocking.
Light on Resources: Battery and memory utilization are kept to a minimum.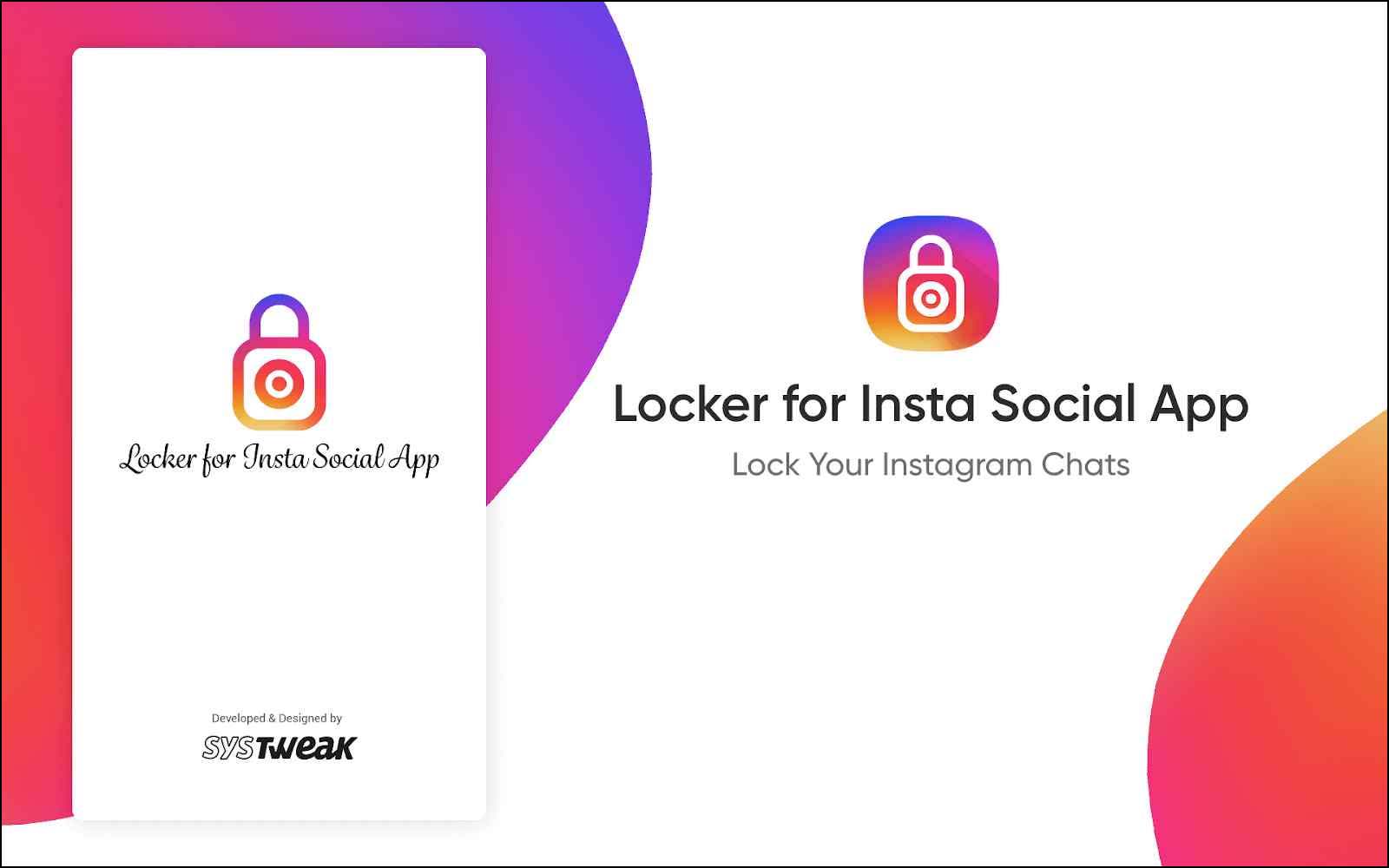 Here's how to use Locker for Insta Social App on Android to lock your Instagram chats:
STEP 1: Download and install Locker for Instagram Social App from the Google Play Store.
STEP 2: Create and confirm a 4-digit passcode.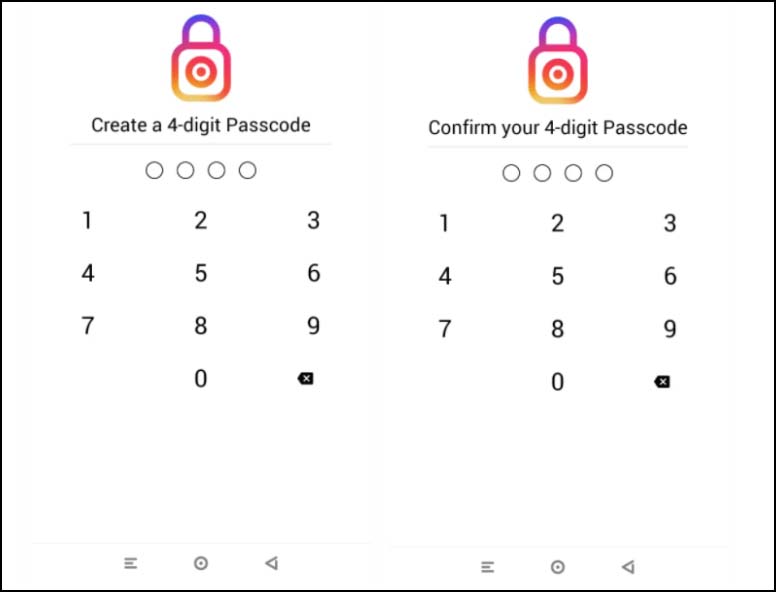 STEP 3: Enter your email address to restore your password.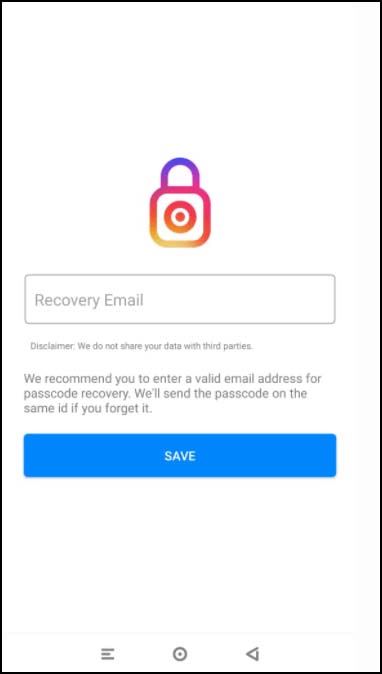 STEP 4: Give the necessary rights (Android Accessibility and Auto-Start).
STEP 5: Tap the "+" icon to add chats from the Instagram app.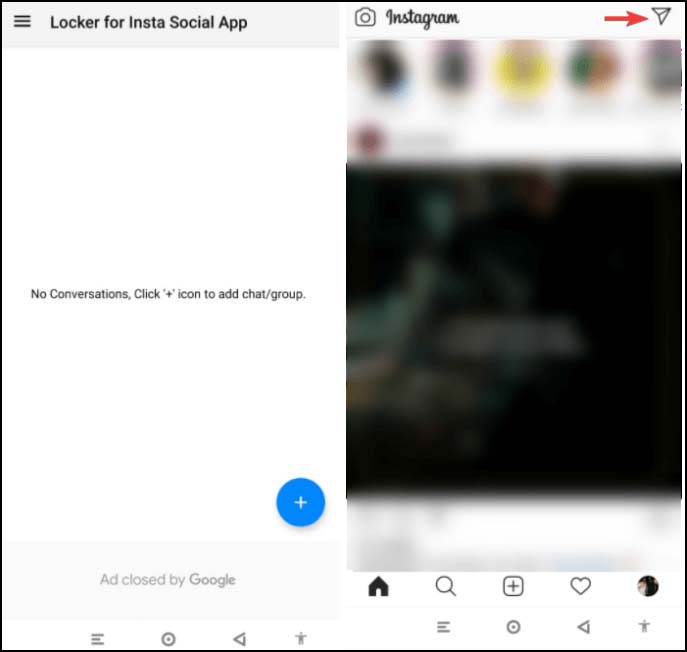 STEP 6: Selective discussions will be displayed in the Locker app.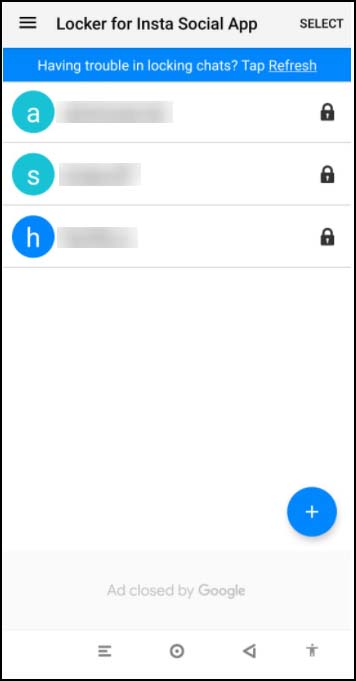 All restricted chats require a passcode or fingerprint to access. You can also enable the app-lock option for the Instagram app as a whole.
Tips & Tactics To Prevent Hackers & Spies From Accessing Your Instagram Chats
To keep your private and group interactions on Instagram safe, use the following suggestions:
Use a secure password: Make a long, unusual, and one-of-a-kind Instagram password. Consider using a password manager to increase your security.
Revoke access to third-party apps: In Instagram's settings, disable any suspicious third-party apps or services.
Avoid clicking on shady links: Be wary of unsolicited links and double-check the sender before clicking.
Turn on two-factor authentication: In Instagram's settings, enable two-factor authentication to add an extra degree of security.
Keep personal information private: Personal information on your profile should be kept private, and questionable accounts should be blocked or reported.
You can make your Instagram discussions secure and confidential by following these guidelines. Maintain your online safety!
Instagram Chat Security: Make Certain That No One Is Eavesdropping on Your Instagram Conversations
While Instagram chats are convenient, it is critical to maintain your privacy. Instagram's built-in settings are limited, making Locker for Insta Social App a preferable choice. Using this software, you can effectively safeguard your Instagram chats as well as the app itself, preventing illegal access.
Consider Locker for Insta Social App by Systweak Software for increased privacy and peace of mind. Install it from the Google Play Store to experience safe Instagram chats on your Android device!
Download Locker for Insta Apk file from Downloading button below and enjoy this app.
| App Name | Locker for Insta Social App (Apk) |
| --- | --- |
| Updated | Feb 1, 2023 |
| Current Version | 6.0.5.59 |
| Requires Android | 5.0 and up |
| Offered By | SYSTWEAK SOFTWARE |
Humbly Request To All Visitors!
If you found above both downloading link expired or broken then please must inform admin by fill this Contact Us! Form