Tips and Tricks
Within 5 Minutes, You Can Get 1000+ Free Instagram Followers. How To Do It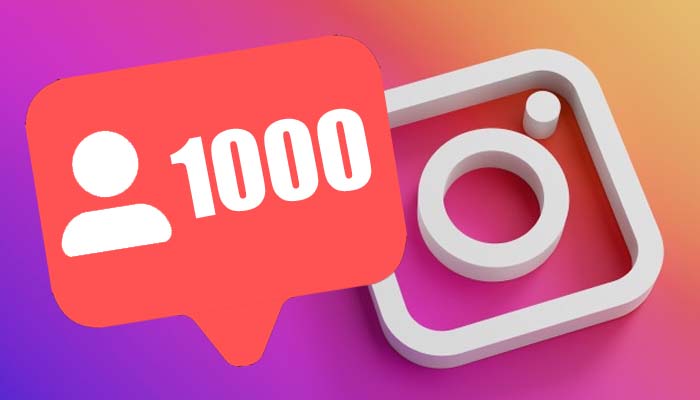 Nowadays, a lot of businesses promise that if you subscribe to their packages, you may quickly and effortlessly get 1000+ free Instagram followers. People who are curious to explore deeper into it, purchase such a package, and increase their follower count have done so in light of the critical need to build your social media platform. This entire essay is devoted to explaining how to get 1000+ free Instagram followers. To start, any promises of obtaining a large number of free Instagram followers within a short period of time are untrue. Let's examine these allegations in detail.
Let's categorise the claims of acquiring free Instagram followers according to the platform and kind of channels.
1. Websites
While many websites that claim to offer free Instagram followers will make this claim, it is far from the truth. First of all, many services that offer you immediate followers require you to join up using your email address. They might also ask you to finish a challenge to demonstrate that you are not a robot. These websites urge you to potentially download some URLs as part of these tasks. This could be a threat to your device given the difficult nature of device security.
The website might add a few followers when you finish these instructions in due course. Let's say they increase your account's followers by 20. You can only add another lot in the next 24 hours. You can't be certain that this extra number of free followers will continue to be maintained in the meantime.
Instagram informs accounts that employ unethical methods to increase their number of followers and likes thanks to its constantly evolving algorithm. Additionally, it violates the social networking site's community standards. As a result, there is always a chance that the count will decline in the near future.
Problems With Adding Free Instagram Followers On Websites
The email address entered when creating the account could be abused.
The number of followers could eventually decline.
Before receiving your free Instagram followers, you could download unsafe URLs in order to fulfil the challenge.
2. Social Media Accounts
You frequently come across social media accounts that offer packages like getting 1000 followers in a certain amount of time. These accounts are operated with the intention of earning a set amount of money, after which the account is completely deactivated. They often provide comments on popular blogs discussing how to get in touch with other users to gain more followers.
Once you get in touch with them, they demand payment, and as soon as it's done, the specified number of followers is added. However, Instagram deletes them at the end of the day since it notices a sudden increase in the number of followers or likes once they are added all at once.
In addition, Instagram pods exist that are designed to aid one another in bartering. In exchange for a comparable account performing these things for you, you will engage in behaviours like liking, following, and more.
Having Problems With Your Social Media Account
They might not ever gain new followers.
Followers might add automated accounts that can be deleted once no activity is found.
The attempt to access your online payment could just be fraud.
3. Apps
There are numerous apps that offer free Instagram followers on the Play Store or App Store. They offer to improve your Instagram profile by gaining more likes, views, and followers in addition to your current number of followers. They share the issue of losing count after being discovered, though.
The nebulous approach to inflating the followers is unreliable. Despite the fact that the number increased, the profile's actual growth was unaffected. The profile's likes or interaction have not increased. An account has no meaning without these characteristics.
Problems With Utilising The App To Gain More Followers Include The Following:
Followers could eventually be erased.
Compromises user data and is potentially spammable.
8 Methods For Obtaining Free Instagram Followers
There are several channels that will continue to give you free opportunities to increase your following. These procedures would produce quick outcomes, therefore they might not provide you with satisfying ones. You can increase the number of followers by adhering to easy steps and following a natural evolution. These techniques could take some time, but the effort is worthwhile. The measures you can take to achieve fantastic outcomes are listed below:
1. Engage with your audience
Engagement on social media is essential for development. Of course, there will be days when you don't feel like socialising at all, and that can make it tedious. But you have to learn to keep going despite everything and do it. Getting on the good side of the algorithm involves responding to comments and like the posts and reels of other creators. Use the various Instagram tools, such as:
Useful hashtags with posts
Mention and tag musicians and public figures.
Followers' questions via stories
There are numerous additional tools. Investigate your options to see which best fits your content. Alternatively, take initiative.
2. Strategically plan and roll out content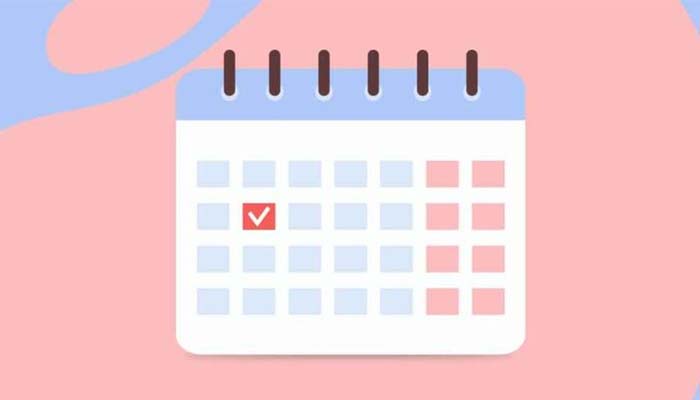 What time of day is ideal for content distribution? What kind of stuff can you produce creatively? To what extent should you post? Take note of what your circle's leading accounts are doing. They approach publishing on Instagram in accordance with these considerations. You can also experiment by posting both during the week and on the weekends.
Study the times that your post receives the most comments and likes. The time of day and the day are crucial variables. For instance, on weekdays, people tend to see your material in the late evening (say, between 7 and 9 pm) after getting home from work. On weekends, it is often from 11 am until 2 pm. Again, it differs from one place to another. So please remember it and conduct a little investigation.
3. Be Consistent
The secret is to always act consistently. It also holds true for posting on social media. Your reach will decrease if you post one wonderful day and then decide to stop for approximately a week. You must be sure to post something, especially at the beginning. at least twice per week. Daily posting will be quite valuable. However, not everyone can find the time to accomplish this, especially if they have a full-time job.
4. Additional Tools For The Win
Planoly and Later are two third-party planners that can help you maximise Instagram and organise your content. There are numerous tools available for both Android and iOS. Create the most visually appealing Instagram feed using these tools. Your Instagram account will gain free followers if your feed is visually appealing.
5. Use Trends To Your Advantage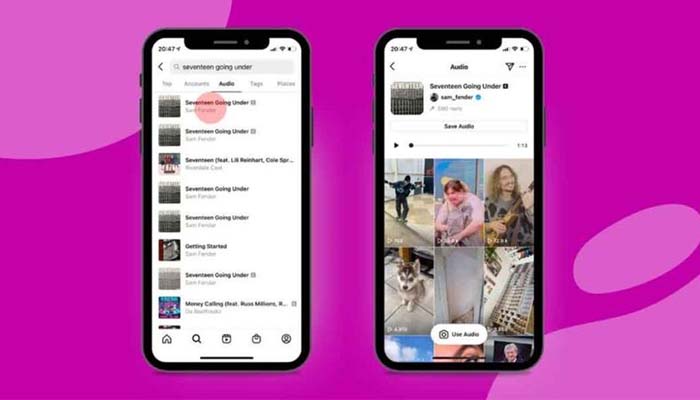 Whether you're talking about Chris Brown's Under The Influence or Kate Bush's Running Up That Hill, these songs greatly benefited from the influence of social media. As more and more individuals joined in and began utilising them in their reels and blogs, they began to become popular.
Use these tracks to your advantage when they are popular. In addition, Insta Reels are the newest craze. Use these fashionable background tracks to publish as many reels as you can. This substantially raises your likelihood of becoming viral and gaining thousands of free Instagram followers.
6. Generate Relatable Posts
Real, hilarious, and interesting postings should be something you anticipate writing. The audience must interact with the post by leaving comments, enjoying it, sharing it, and other actions. This increases your Instagram's reach and discoverability, which increases the number of followers you have organically.
A returnable audience is not produced by writing lengthier, difficult-to-understand language. You could thereby miss out on important individuals or audiences who could promote the growth of your page.
7. Use Keywords In Your Username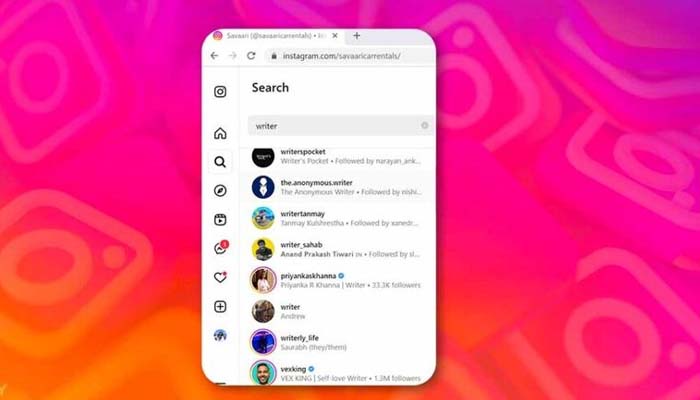 Utilising keywords in your Instagram username or profile bio increases the visibility of the Instagram account. If there is a connected bio, your name will appear when someone types a term into the Instagram account's search field. Consider the case when you have the term "makeup artist" right next to your profile name.
You may now have an advantage over competitors in the same industry who haven't included the keyword in their bio whenever someone in your area searches for Makeup Artist. By just doing this, you increase your searchability and visibility and get numerous free Instagram followers.
PS: Your name can have up to 30 characters, giving you adequate room to include the appropriate keyword in your Instagram profile as well.
8. Following Relevant Accounts
Reaching out to accounts and companies that are relevant to you or that are related to your company can occasionally out to be one of the best tricks for boosting your free Instagram followers. Naturally, there is a potential that many of the accounts you quickly follow will follow you back. Create a solid "base" instead by adhering to others who have comparable interests.
As an illustration, if you are a musician, follow other musicians. By doing that, you gain a devoted following. Asking us is the simplest way to obtain free Instagram followers. True, too. On a platform like Instagram, it's critical for users to support one another and develop together. This gives you a few potential consumers that are interested in your service in addition to assisting you in achieving respectable follower growth.
| App Name | GetInsta (Apk) |
| --- | --- |
| Updated | 04/20/2020 |
| Current.V | 1.0.1 |
| Req.Android | 5.0 and up |
| Size | 4.3 MB |
| Offered By | GetInsta |
Humbly Request To All Visitors!
If you found above both downloading link expired or broken then please must inform admin by fill this Contact Us! Form