News
What Is The Process For Writing Hindi Text On An Image?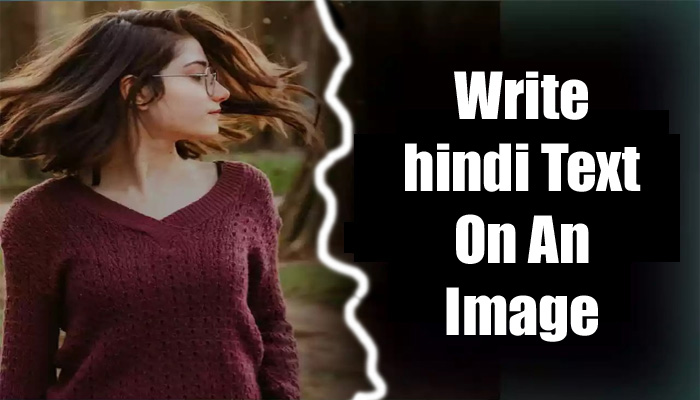 Depending on your goals and the amount of time you have available, there are numerous approaches you can use to write Hindi text on photographs. Choosing the strategy that best matches your project is the key to writing Hindi text on an image successfully. Each of these methods has advantages and disadvantages of its own. This article will cover all you need to know about writing Hindi text on photos, from the foundations to more sophisticated techniques you can use if you want your results to stand out.
How To Write Hindi Text On Images Using Your Phone?
Changing the language and input method on your mobile phone is the simplest way to add Hindi text to an image. To do this, adhere to following guidelines:
Go to Settings on your Android or mobile device.
Select the additional setting from the options by clicking on it.
Choose input and language.
If you choose the Language option, English (India) will be the default language.
From the list of languages, choose Hindi.
After that, return to the Language & Input section.
Select "Default input method" from the menu.
Select Hindi as the input language.
Done
Now, adding Hindi text to photographs is simple utilising a picture editor software or another application.
How Can I Use The Google Input Tool To Add Hindi Text To An Image?
This is an additional easy method for adding Hindi text to an image. As you perform the following:
Launch the browser on your computer.
Enter https://www.google.com/inputtools/try/ into a search engine to find Google Input Tool.
Choose your language and input method now.
Start inputting your desired text onto the image.
Simply enter the Hindi term in English if you don't know how to type in Hindi. As you type, Google will propose Hindi Word.
Utilizing the text input feature of your software, copy each statement and paste it onto the image (such as Paint).
Done
How Do I Use Canva To Add Hindi Text To Images?
A million+ materials and photographs with no copyright restrictions are available on the online photo editor Canva. Any image may be swiftly edited and have Hindi text added using canvas. To do this, adhere to these steps:
Register for a new account or sign in at canva.com.
Select any desired image size by clicking the "create a design" button in the upper right corner.
A blank page where you can upload your photo will appear after that. Alternatively, enter your message on that screen (or copy the text you typed using the Google input tool).
Click the Export icon in the upper right to then export your image with your Hindi texts.
By logging in with the same email address or password on the canvas Android app, you can easily download your edited project.
That's all there is to learning how to use a desktop/computer or mobile phone to add Hindi text to any photographs both online and offline. I'm hoping you'll understand how to properly write Hindi language on the image.
Humbly Request To All Visitors!
If you found above both downloading link expired or broken then please must inform admin by fill this Contact Us! Form