Tips and Tricks
What If The Google Play Store Isn't Working? How Do I Resolve The 'Play Store Has Stopped' Problem?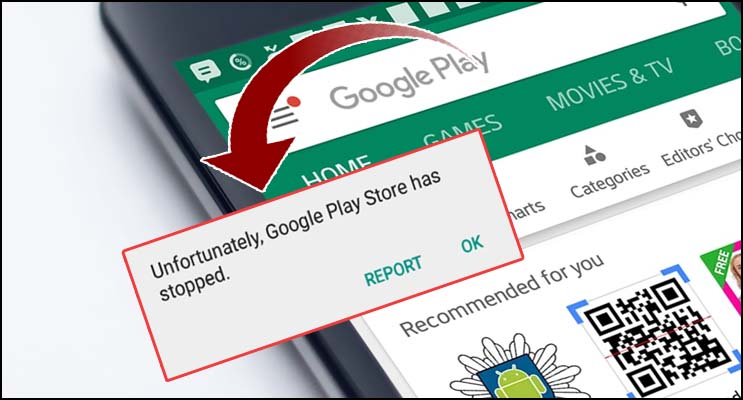 One of the most crucial apps on any Android phone is the Play Store. With Google's verification and protection, it makes it simple for users to download and install third-party apps on their smartphones. The platform contains an enormous library of apps, games, and other content that can be readily accessed through the app's user-friendly design. However, many Android users have recently reported that the Google Play Store is not working and have inquired as to why their phones are not installing apps. If you've had similar issues, don't panic; here's how to fix the Google Play Store not working problem.
How Can I Fix The Google Play Store Is Stopped Issue?
Clear Play Store Cache & Data :-
Cache/data may usually be cleared via your device's settings menu. This process clears temporary files to free up space, as well as giving the software a new start and maybe resolving bugs. Follow the instructions below to remove your Play Store cache:
Open the Settings app on your device.
Find the See all applications option under Apps & notifications.
Scroll down to Google Play Store and tap it.
To clear the cache, go to Storage and then Clear Cache.
After that, select Clear data.
Restart your download by reopening the Play Store.
Other solutions to the problem of "Playstore not operating on mobile data" –
Close the Play Store app completely :- Close the Play Store app completely (along with any other apps or processes running in the background) before attempting to reopen it.
Uninstall undesirable apps and files :- Uninstalling unwanted apps can give you extra storage space, which will help your smartphone perform better. The Google Play Store will not hang if you have enough space; instead, it will load and install rapidly.
Humbly Request To All Visitors!
If you found above both downloading link expired or broken then please must inform admin by fill this Contact Us! Form