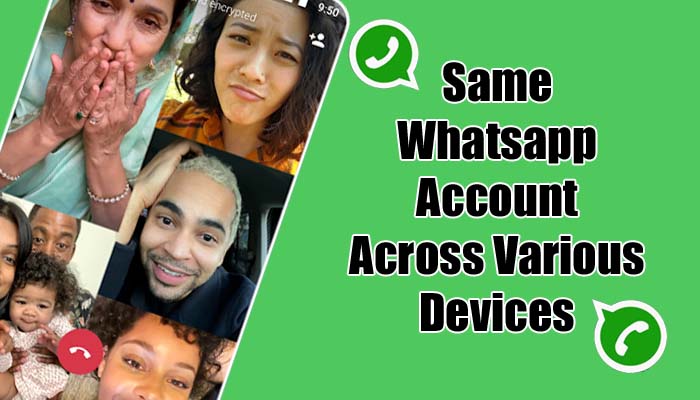 Initially, WhatsApp was a messaging service limited to a single smartphone and associated with a phone number. Its evolution has gone through many stages over time. WhatsApp launched WhatsApp Desktop after adding WhatsApp Online. The biggest change was WhatsApp's Multi-Device Support, which enabled users to use WhatsApp on five separate devices at once (WhatsApp Web and Desktop).
The ability to use a single WhatsApp account across different cellphones has also been provided by WhatsApp. Hence, if you carry two phones, you can access WhatsApp on each of them. The messages will sync as they do for WhatsApp Web/Desktop. Similar to that, any phone may place or receive WhatsApp calls (Video, Voice, Groups) (individually or simultaneously on multiple phones). In office settings when calls and conversations are handled by multiple team members, the capability is really helpful. Those who carry numerous phones but prefer utilising their primary WhatsApp account on each will also find it useful.
How To Set Up Whatsapp On Another Phone As A "linked Device"
It functions in a manner similar to WhatsApp Desktop. In other words, you can join up to four phones to your WhatsApp account as "linked devices," and each of them will be able to send, receive, and make calls exactly like your primary phone.
1. On your primary phone, update the WhatsApp app to the most recent version.
2. Install the WhatsApp app on your secondary phone (Android or iPhone) by downloading it from the Play Store or by utilising an APK file.
3. Start WhatsApp on the backup phone.
4. Choose your preferred language, then select "Agree and Proceed" to accept the terms and conditions. The "Enter your phone number" prompt will appear.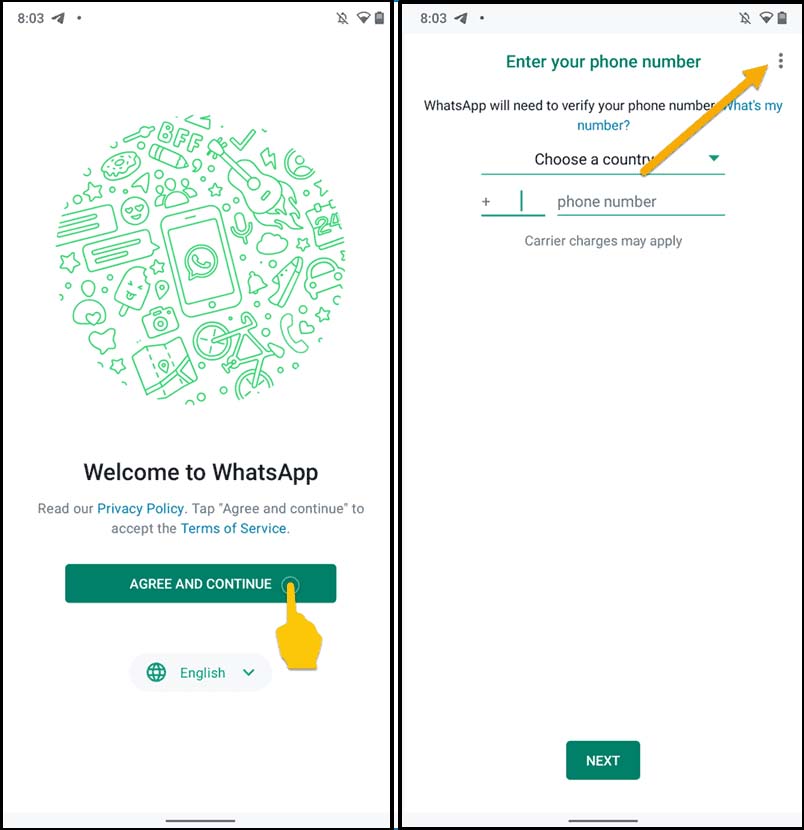 5. Choose "Connect a device" by tapping on the three dots in the top right corner. A QR code will appear on the screen.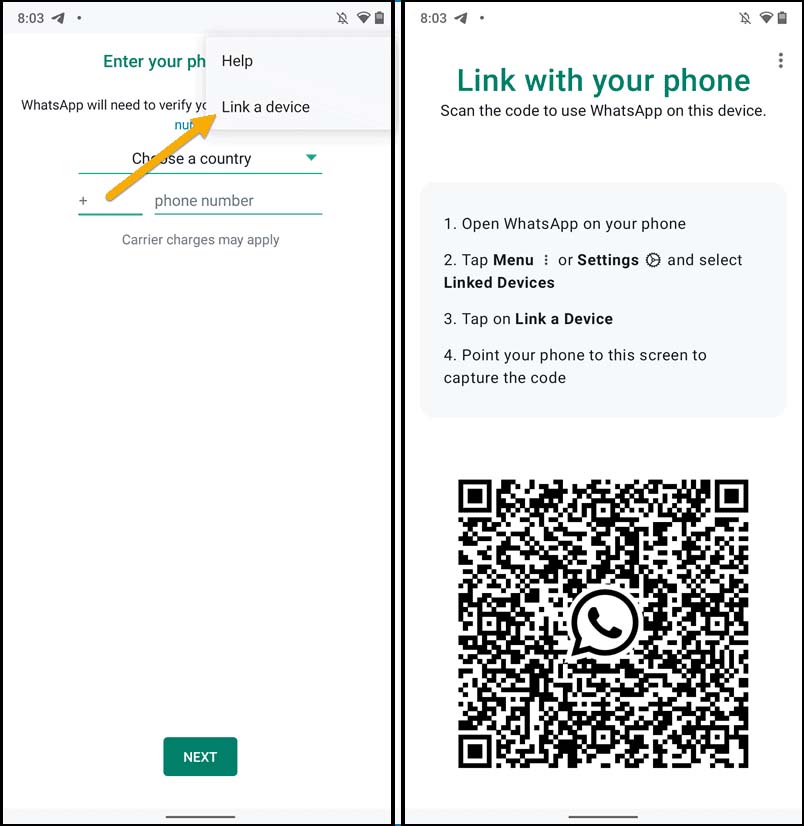 6. On your primary WhatsApp device, scan the QR code by selecting WhatsApp > Options () > Linked Devices > Link a Device. For iPhones, select "Linked Devices" under Settings ().
7. You can use WhatsApp on both smartphones after waiting a little while for the chats to sync.
Subsequent messages will instantly sync across all devices. When a device connects to the internet if it is not already connected, the messages will sync. Most device-specific settings are accessible through the connected devices. The primary WhatsApp device is still the only one that can access the main settings, such as adding extra devices. The same approach works to use WhatsApp on a tablet with a large screen. For Android tablets, WhatsApp is accessible through the Play Store.
The ability to log in to several accounts from one instance of the WhatsApp app will raise the bar for multi-device features on WhatsApp. Many smartphone users search continually for workarounds to use WhatsApp on both of their phone numbers because they have dual SIM phones. That is already perfectly handled by Telegram. Hopefully, the WhatsApp development team is taking it into account.
Humbly Request To All Visitors!
If you found above both downloading link expired or broken then please must inform admin by fill this Contact Us! Form