News
From January 22, Twitter Will Re-open The Verification: How Is The Blue Tick Awarded?
Why has Twitter stopped the verification process? What is the latest authentication method for users to verify? How can Twitter assess if an account is genuine? When it says the account must be involved, what does Twitter mean?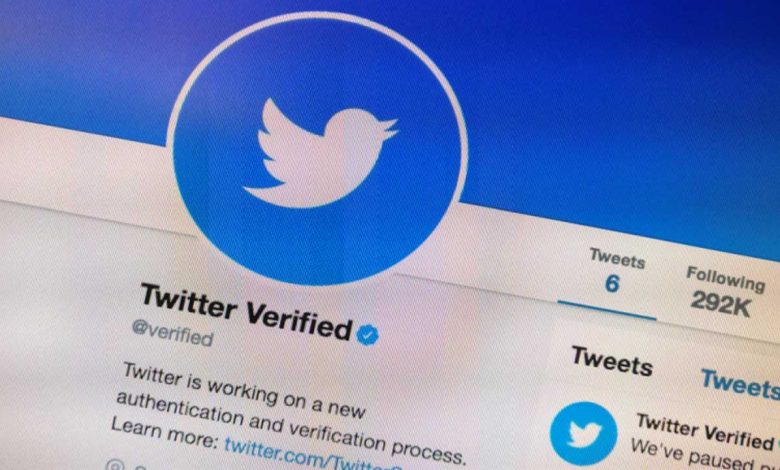 Authentic, noteworthy and active; these are the three defining words for a Twitter account to earn the coveted blue verification badge when the process reopens on pause on January 22, 2021, from November 2017.
But who will be confirmed, and who will not? Below, we'll explain.
Why has Twitter stopped the verification process?
On November 16, 2017, Twitter stopped verification, saying that the blue badge had caused them a problem of perception. The verification mark was seen as Twitter's endorsement of those people, which was not actually the case.
Back then, the company wrote, "This perception became worse when we opened up verification for public submissions and verified individuals who we do not endorse in any way." The company also intended to check some of the accounts that had previously been verified.
What is the latest authentication method for users to verify?
A new self-serve application mechanism, accessible on the web and in-app, will be available for Twitter. To get checked, users will be able to apply themselves. For their verification status, they will have to select a group. In order to get the tick, they'll have to share some links and other supporting materials to raise their cause.
"Both automated and human review" will be used by Twitter to manage these verification applications. It also said that after completing the new verification application, it will give users the option to share demographic details so that we can better assess and maximize the equity of our verification process.
As part of the new strategy, according to an official statement from the organization, Twitter "will start automatically removing the verified badge from inactive and incomplete accounts."
How can Twitter assess if an account is genuine?
Twitter notes that it "uses a mix of internal signals to evaluate the authenticity of the followers and engagement count of a given account."
"It adds, "We also review a number of third-party public resource specific signals submitted to help verification applications (such as how recently they have been updated) to identify fraudulent submissions.
In addition, they also have the right to refuse or revoke verification of any accounts meeting the "through artificial or non-authentic activity" criterion.
When it says the account must be involved, what does Twitter mean?
The user must have a profile name, a profile image, for an account to be considered active and complete. The earlier conditions for the header picture were eliminated.
In order to apply for verification, a user should have signed into the account in the last six months, indicating active use. Also, with a verified email address or phone number, the account must be secure.
Finally, in the last six months, the account must have "not had a 12-hour or 7-day lockout for violating the Twitter Rules." This consideration excludes any successful appeals.
I'm a citizen on a daily basis, not a celebrity or a major TV anchor. Can they check my account?
In order to get confirmed, Twitter says the account must be notable. It will be difficult to get checked if you are a regular citizen, unless you somehow manage to amass a sizable following on the website. Or are a well-known specialist in your profession, but there are some standards that must be met there.
So, which consumer group is verified?
"Twitter says that the account, linked to the following fields, "must reflect or otherwise be associated with a prominently known person or brand. As mentioned below, they are.
# Government workers, such as heads of state, elected officials, ministers, etc.
# Well established corporations, brands and organizations
# News agencies and journalists
# Entertainment
# Sports
# Activists, organizers, and other people of power.
Twitter told Indianexpress.com that it "has received a lot of suggestions for adding verification categories, including scholars, scientists and religious leaders," and will "explore adding specific categories to the policy some time this year."
For now, this suggests that these people may qualify under the category of "Activists, organizers, and other influential people."
No major brand is associated with me, but I have 100,000 fans. Then why does a journalist get a blue badge with 1800 followers?
Journalists employed in well-known organizations, even though they do not always have a broad audience, would typically get the blue tick easily.
Twitter says "any official accounts of qualifying news organizations, as well as individual accounts of journalists employed by qualifying organizations can be checked if the account is public (does not have protected Tweets)." It is also required that organizations and journalists will adhere to professional journalism standards.
"More independent or freelance journalists are eligible if they can "provide at least three bylines/credits in eligible journals published within six months prior to the submission.
Why are influencers being checked by Twitter?
Twitter verifies accounts of individuals affiliated with the entertainment industry and this includes individual accounts of "established creators of digital content." Creators who have been "consistently published engaging, original content" would qualify for verification for at least six months before submitting.
And for qualifications, where they produce and post their content is not important. So, on Twitter, a famous Instagram influencer will easily get checked.
What about players in esports?
Not only do professional athletes and coaches on official teams apply the sports and gaming requirements, but it includes professional' esports leagues, teams, rostered players, and coaches listed on the official team website.'
In international tournaments, where massive video game titles are played at a professional level, esports players participate. The criteria was added by Esports players who have "three or more featured references that can be verified within six months before applying to news outlets such as Kotaku, Polygon, or IGN."
Often eligible for verification are regular competitors competing in global events such as the Olympics and the Paralympics.
I'm a very powerful guy. How can I be verified?
Twitter verifies people who are known to be powerful, so it has certain requirements that have to be met.
According to the policy, "People who effectively use Twitter to raise awareness, share information, and galvanize community members around a cause, bring about socio-economic, political, or cultural change, or otherwise promote community," may be confirmed.
But these individuals, at least six months before applying, need to demonstrate a consistent use of Twitter. They also need to comply with the laws of Twitter, should not post material that harasses, shames, is violent or mocks people with disabilities, or distinct sex and sexual orientation, etc.
In addition, the following notability requirements need to be met: at least one from Column A and one from Column B:
| | |
| --- | --- |
| Column A: Twitter Activity | Column B: Off Twitter Notability |
| In the top .1 percent of active accounts located in the same geographic area, followers count | A Google Trends profile with proof of recent search activities; |
| In the top .05 percent of active accounts located in the same geographic area, based on mentions, growth rate of followers or other internal indications, in terms of the amount of discussion about them. | A stable Wikipedia article about them that meets the encyclopedia's criteria of notability for individuals; |
| Widely credited with establishing a hashtag trend within a given culture that absorbs a vast amount of discourse. | 3 or more references featured in news outlets that meet the above News requirements within 6 months prior to their application; including specialty publications specific to their occupation or expertise; or |
| | Reference to the name of the user or account holder that suggests a leadership role on an official website associated with established advocacy work. |
Twitter says it will "verify accounts meeting only Column B criteria because of their expertise or public role in matters of high public interest" in response to current events.
Twitter examples include "medical professionals in epidemics or other public health crises, activists and local political leaders in protests or in connection with major cultural events, public safety accounts and journalists reporting on natural disasters; or organizers, advocates or founders of civil or human rights campaigns."
With 10 million fans, do I have a parody account? Will I be verified?
Oh, no. The blue badge does not apply for satire, newsfeed, commentary and fan pages.
There are 10 million Twitter followers on my dog's account. Why is he unable to get a blue badge?
Pet accounts are not checked by Twitter. The blue badge could, however, be obtained by pet accounts "directly affiliated with a verified company, brand, or organization, or with a verified entertainment production."
Who else is not eligible?
Anyone who breaches the policies of Twitter with "manipulation and spam of the platform, engaging in buying and selling followers," does not count.
In addition, even though they have millions of followers, those "found to have committed gross human rights violations by an international court/tribunal, or a fact-finding mission or commission of inquiry authorized by an international organization," may be ineligible for verification.
I forfeited my checked status. What has occurred?
Yes, that can happen, particularly if you have an inactive account. At any time and without warning, Twitter can withdraw the checked blue badge.
If you change the name of the handle, the blue badge will vanish. In addition, "if you are no longer in the position for which you were initially verified," the blue badge will vanish.
Twitter also warns that anyone who consistently breach policies will be faced with action and may lose the blue badge. But, according to the regulation, revocation of the badge 'based on repeated breaches will be determined on a case-by-case basis and is not automatic.'
Twitter said in an email response that it could "remove the blue badge from accounts that are found to be in serious or repeated breach of the Twitter rules."
This includes impersonation or intentionally misleading people on Twitter by altering the show name or bio, violations that result in immediate suspension of accounts, and repeat violations in Tweets that include but are not limited to: hateful conduct, offensive behavior, violence glorification, exploitation and spamming of the site, posting private details of other people without their expressed information.
It explained, however, that if someone's account is at risk of losing its verified badge, they will receive an automated email and an in-app notification reminding them of what adjustments are required to make to prevent their blue verified badge from being automatically deleted.
"As long as these changes have been made prior to 22 January 2021, their account will not lose its badge," it said.
In addition, "it does not plan to remove the verified badge automatically from inactive accounts of people who no longer live." In 2021, Twitter is working on creating a way to memorialize these accounts.
Humbly Request To All Visitors!
If you found above both downloading link expired or broken then please must inform admin by fill this Contact Us! Form