News
Step-by-step Instructions For Changing The Phone Number On Your Aadhar Card Online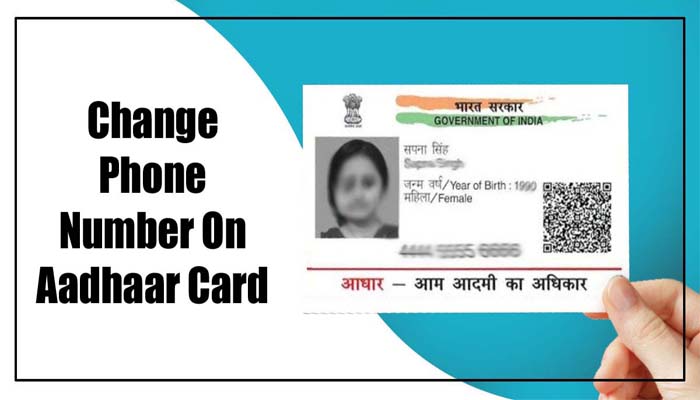 In Brief
Details on Aadhaar cards can be updated both online and offline.
You can make online updates to your demographic information without going to the registration centre.
One must go to the closest Aadhaar Sewa Kendra for biometric or other updates.
By Divya Bhati: To ensure the accuracy and security of the data on their Aadhaar card, the Unique Identification Authority of India (UIDAI) frequently recommends Aadhaar card holders to update their Aadhaar details, including address, phone number, photo, and other facts. Aadhaar information can be updated at any time, online or offline. UIDAI, however, only permits the online updating of demographic information. Visit the closest Aadhaar enrollment centre if you need to update your biometric information or other information.
According to UIDAI's instructions about the updating of Aadhaar, "You must go to an Aadhaar Enrollment Center to enrol in Aadhaar for yourself or a member of your family. If your Aadhaar's demographic information (name, address, date of birth, gender, mobile number, and email) has to be updated, you can do so by going to an Aadhaar Enrollment Center."
Also, it is required to update Aadhaar information, particularly the biometrics of minors who have reached the age of 15. It is necessary to update biometric information, such as fingerprint, iris, and photo, by going to the nearby enrollment centre.
Interestingly, the UIDAI recently announced that document updates would be free of charge until June 14, 2023. Online updates for proofs of identity and address are available. The updating of a mobile number, however, cannot be done online and requires physical verification at an Aadhaar registration facility. This is done to prevent someone who isn't authorised from abusing the updating process and changing your cellphone number to a phoney one. So, you can alter your phone number or change your SIM card by going to a Permanent Enrollment Center. This is a step-by-step manual to assist you update your Aadhaar.
How To Update Phone Number In Aadhaar
Go to an Aadhaar Seva Kendra or Aadhaar card Center in your neighbourhood. By selecting "Locate Enrollment Center" on uidai.gov.in, you can find the closest Aadhaar centre.
The Aadhar assistance representative will provide you with a paperwork to complete in order to change the mobile number. The Aadhaar Update/Correction form must be completed.
Double-check and send the Aadhaar executive your form.
For the upgrade, you will pay a nominal fee of Rs 50. Pay the Aadhaar executive the charge.
The Aadhaar representative will provide an acknowledgement sheet after the transaction that contains the Update Request Number (URN).
You can check the status of your application using the provided URN.
Visit myaadhaar.uidai.gov.in and select Check Enrollment & Update Status to view the status. Type in your URN and captcha.
Note: the UIDAI database will reflect your revised cellphone number within 90 days.
Humbly Request To All Visitors!
If you found above both downloading link expired or broken then please must inform admin by fill this Contact Us! Form