Tips and Tricks
Simple way to Check Mobile Number For Airtel, JIO, BSNL and Vodafone Idea in 2023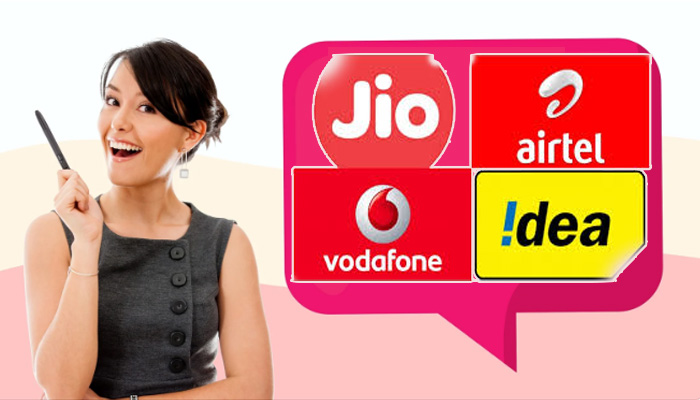 Let's face it, remembering your cell phone number is challenging, and the fact that we shouldn't need to share it frequently makes it even more challenging. Although they will save your phone number in their contacts, your friends and family won't instantly recall it. If you just changed networks and have a different phone number, it may be especially challenging to remember. If you've ever struggled with not knowing your phone number, there is a simple solution.
Verify Your Mobile Number Using Your Service Provider
Depending on your network provider, you can simply find out your mobile number even if you don't have enough credit on your phone to call a friend or relative to check it. The procedures for the leading Indian telecom companies, Airtel, Jio, BSNL, and Vodafone Idea, have been covered.
Using A Jio Sim Card, How To Check Your Mobile Number
There are three options for finding your phone number.
By checking at the most recent SMS you received regarding DATA use on your devices, you can locate your own number. JIO will additionally send details about DATA usage to the provided email address. Both the text and the SMS include the phone number.
The following resource can also be used to find Jio's mobile phone number: Send an SMS to 199 from any Jio number. Your JIO number will be in an SMS that you receive. The MyJIO APP also allows you to view information about your phone number and DATA usage. Log onto your JIO Portal to see what number is on your JIO SIM card.
On An Airtel Sim Card, How Can You Check Your Phone Number?
The largest mobile service provider in India is Airtel. It has been one of India's most well-known operators despite the fact that, unlike JIO, it does not have a robust 4G network. In order to look up your Airtel mobile number, use the following codes: Enter your airtel number by dialling *121*1# or *121*9#, OR simply enter *121# and choose "balance" from the list of options.
Airtel check-number code:
*140*175 *140*1600#
*121*9# *282#
Dial *141*123#
*400*2*1*10#
On a Vodafone Idea SIM card, how can you check your mobile number?
For Vodafone:
Worldwide, Vodafone is recognised as a leading network service provider. To find your (my) Vodafone mobile phone number, you can either download the app "MY Vodafone" from the Google Play store or dial the following USSD codes:
*555#
*555*0#
*111*2#
*777*0#
*131*0#
For Idea:
If the "My Idea" app is already installed on your smartphone, launch it and navigate to account details to see your personal Idea mobile number. Dial the following USSD codes to conduct a number search on your Idea SIM mobile phone:
DIAL : *131*1#
Idea number check : *789#
*147*2*3#
*147*8*2#
*147*1*3#
*147*2*4#
*125*9#
*147#
*131#
*1#
*616*6#
On a BSNL SIM card, how can you check your mobile number?
BSNL, formerly known as CellOne, is a government-owned communications company. A variety of 3G and 2G data plans are available from BSNL, along with other mobile deals. Additionally, BSNL introduced 4G LTE service in 2018. To find out what your BSNL GSM number is, dial one of the following USSD codes:
*123# and later select from the prompted menu
*1#
*99#
164
*222#
How to Check Your Mobile Number From Your SIM Card: 8 Ways
Here are some typical methods you can use to find your cellphone number using your SIM if none of the techniques stated above work for you.
1. Make a Friend Call
This method has been employed for years since it is straightforward. All you need to email is a friend, member of your family, or someone in the area. You may easily text or call this individual, and their phone will display your phone number.
2. Make a customer service call.
Get your phone number by getting in touch with your network operator. Your information, including your phone number, frequently appears on their displays when you contact customer service. Contrary to what may happen when you call customer service from a landline, this isn't always the case. If so, you should write down your SIM card number in case you are asked for it.
3. Verify the Phone's Settings
Go to Settings > About phone/device > Status/phone identification > Network to find your phone number on Android. On Apple devices, you may access this slightly differently by going to Settings > Phone > My Number.
4. Check your contacts."
On both Android and Apple phones, you could find your cell number in your Contacts by tapping the contact's application and scrolling to the top of the page. Choose "My Card" or "My Number" on iOS, and choose the "ME" touch on Android. All of your contact information, including your mobile number, will be displayed here. Android phone menus differ slightly in terms of where the mobile number is stored. To find your phone number, you'll need to look around a bit.
5. Examine the SIM Card Pack
Your SIM card number can be written on the box that it arrived in if you absolutely need to find it. To check the number, you'll need to remove the SIM card from your phone if you don't have the original packaging.
6. Drop by a shop
If using one of the aforementioned methods, you are unable to contact your mobile phone number, you should visit the network's retail location. Even though retail establishments are frequently busy, they prioritise their customers and are happy to help.
7. Locate an invoice or contract
Your mobile number will be listed on this if you have a mobile phone bill and the paperwork is available. Your number can be found on all of your paper bills, update documents, and initial contracts.
8. Open an online account.
Some people have online access to their mobile phone accounts. You could log into the system online if you've already done so. To make it simpler to do this in the future, you should bookmark this tab in your browser.
9. Use of WhatsApp
By selecting the Settings and Profile tab on WhatsApp, you can also search for your number there (you can check your mobile phone number there).
Humbly Request To All Visitors!
If you found above both downloading link expired or broken then please must inform admin by fill this Contact Us! Form