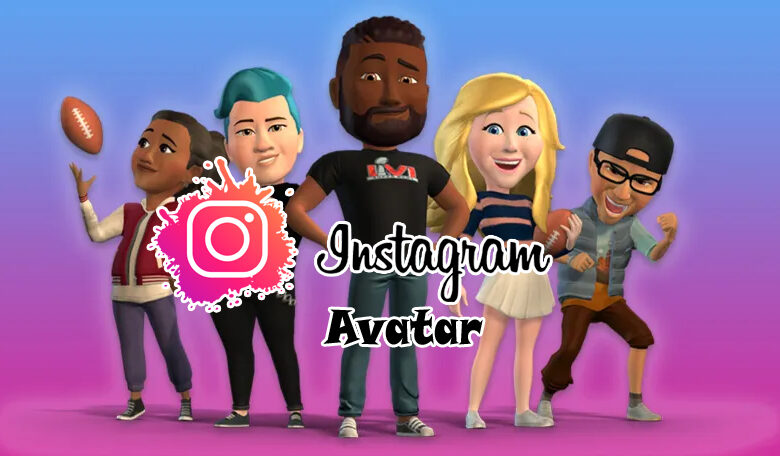 3D avatars on Instagram can be customised. They may reflect your desired online persona or physical characteristics. They are, in fact, much more entertaining and inclusive than we had anticipated. Almost anything can be changed, including your appearance's haircuts, facial features, and clothing. It resembles a more complex version of The Sims.
Instagram does not offer the opportunity to specify a gender, in contrast to earlier avatar apps. Instead, there are merely options for modification that express gender.
Avatars can also possess their own "digital commodities" that can be kept in an infinite number of pockets, bags, and backpacks. Instagram avatars can currently only be used in DMs and stories, however there are many more uses for avatars in the future. Avatars will represent your virtual identity in the metaverse, whether you're using "an app made by Meta or another company," according to Mosseri.
How To Make An Instagram Avatar?
Currently, Mexico, Canada, and the United States can use Instagram avatars; additional countries will be included in the upcoming months.
To create a 3D avatar in Instagram:
On your Instagram profile page, click the menu button in the top-right corner.
Open "Settings"
Select "Account"
Select "Avatars"
Alternatively, use the "Avatar" sticker from your Instagram Stories sticker tray:
Through a series of on-screen prompts, you can then construct your own avatar.
What Will the Future of the Metaverse Look Like With Instagram Avatars?
Alternate digital realities with tradable non-fungible tokens (also known as NFTs) are mostly only seen in science fiction movies. But not for Facebook, the parent firm of Instagram. They rebranded to Meta last year because they were going all-in on the metaverse.
And if you'll pardon the pun, Instagram avatars are the first step in making the metaverse a reality.
In the future, the internet will change into a more immersive experience that we like to refer to as the metaverse, as Mosseri says. And if you're going to participate in these virtual worlds, you need to figure out how to present a visual image of yourself. The conclusion? Instagram Avatars are only the first stage of how the internet and how we use it will change.
Humbly Request To All Visitors!
If you found above both downloading link expired or broken then please must inform admin by fill this Contact Us! Form