Tips and Tricks
How To Start PUBG Mobile Streaming On YouTube 2020 Update
Here are a few ways that PUBG can be streamed on YouTube.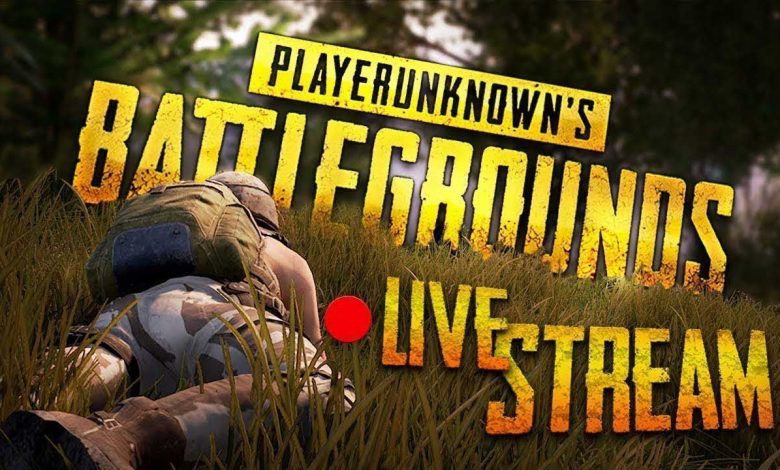 PUBG Mobile's success among mobile gamers is attributable to its unique challenges and more. More than ever, the steady rise of gamers who want to watch the game on YouTube. So, this article is only for you if you are wondering how to watch the game on YouTube.
How will PUBG Mobile be streamed on YouTube?
Many pro players want to create a YouTube channel for the public to stream their amazing live gameplay. You need to follow the steps given below, though.
First, you're going to have to download either Omlet Arcade or Streamlabs from the App Store on your computer. Now, open your downloaded application and push the Start button.
Both of these apps listed above are available on devices running iOS and Android. You are able to choose accordingly.
Streamlabs: LiveStreaming
For Streamlabs, you will be asked to sign in with either your Twitch, YouTube, and Facebook accounts once you open the app.
1. Choose YouTube and use your credentials to login.
2. The app would then ask "What are you going to use Streamlabs for?" "through a pop-up tab.

Pick the streaming choice for your games.

3. You will then be asked to have your camera and microphone activated. Enable the microphone and camera to stream smoothly for you.
4. First, you will be shown where to turn on the screen and how things are for you. For each pop-up of data, click next.
Note: To make your screen more customized, you can make adjustments using all the options available on the screen.
5. After this, on the screen below in the center, you will see a screen with a GO LIVE option. Tap the option on GO LIVE.
6. You will be asked to choose the platform you want to stream to once tapped. Select YouTube.
7. Then you'll see the "Where do you want to broadcast to?" pop-up. With an active event, an upcoming event, and the option to create an event.
8. Click Create an Event, then tap Next.
9. Complete the Stream Title boxes and type in the description you'd like. Tap on Live Go.
10. Go to PUBG Mobile and start streaming your game on your channel.
Omlet Arcade
1.Then tap on it if you're using this app. You will first see an option to create an account. You'll be prompted to create a user ID.
2.Then, from the options they provide, you will be asked to choose three games you like. Select three of them.
3.Now, you'll see a pop-up to allow the app to be overlaid to have capture, stream, and more permissions. Just tap Enable Now.
4.Then, in the middle of your screen below, tap on the '+' option. In them, you'll find the Go Live option and tap on it.
5.It will request permission to allow you to record, stream, and more. For all of them, tap Enable.
6.Once that is done, you will see a list of games to be streamed from your mobile. Select PUBG Mobile.
7.You will then be asked by the app to log into the platform to which you want to stream. It is YouTube in this case.
8.From your YouTube account options, select an account to stream to.
9.Once you log in with your credentials, you will be prompted to enter the stream's title and description.
Note: Here, you can choose overlays and streaming quality, and much more, with this app.
10.Tap on Start after making all the necessary modifications according to your preferences.
Your game will now start streaming live on YouTube
Humbly Request To All Visitors!
If you found above both downloading link expired or broken then please must inform admin by fill this Contact Us! Form