News
How To Link Your Aadhaar Card To Your PAN Card Online & Via Sms, And How Check Status
It is quite straightforward to link a PAN card to an Aadhaar card, and the government has provided several means for doing so. The deadline to link your PAN to your Aadhaar card has been extended till March 31, 2022.
How to Use an E-Filing Website to Link a PAN Card to an Aadhaar Card
Following the processes outlined below, anyone can link their PAN and Aadhar numbers online:
Step 1: Go to the Income Tax e-Filing website and select 'Link Aadhaar' from the quick links section.

Step 2: Put your PAN and Aadhaar numbers in the boxes provided.
Step 3: Type the name that appears on your Aadhaar card.
Step 4: If your date of birth appears on your Aadhaar card, you must check the box.
Step 5: Make a check mark 'I consent to UIDAI validating my Aadhaar details.'
Step 6: Select 'Link Aadhaar' from the drop-down menu.
Step 7: Enter the OTP that was sent to your phone number and click 'Validate.'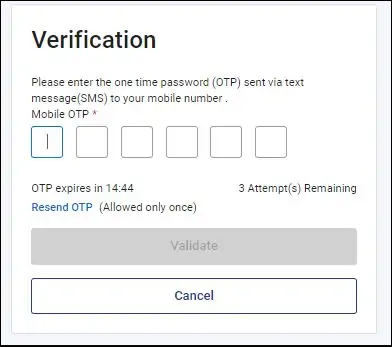 Step 8: A pop-up notification will display, indicating that your Aadhaar and PAN Card have been successfully linked.
How to Link Aadhaar with PAN by sending an SMS
Follow these procedures to link your Aadhaar to your PAN:
Step 1: Write a message in the following format: UIDPAN12 Digit Aadhaar>10 Digit PAN>
Step 2: From your registered cellphone number, send the message in the above-mentioned format to 567678 or 56161.
If your Aadhaar number is 987654321012 and your PAN is ABCDE1234F, for example, you must text UIDPAN 987654321012 ABCDE1234F to 567678 or 56161.
Linking Your Pan To Your Aadhar Card Is Now Possible.
Only when all of your details in both documents match is the linking of your PAN and Aadhar card successful. Your PAN will not be linked to Aadhaar if there are flaws in your name, such as misspellings. You can make adjustments by going to an Aadhaar Enrolment Centre near you or via the NSDL PAN portal. If there are any mistakes, you can fix them by following these steps:
Step 1: The user can update his PAN information on the NSDL website.
Step 2: The NSDL link will take you to a page where you can apply for a name correction.
Step 3: Update your PAN information by submitting signed digital papers.
Step 4: After your PAN has been updated and confirmed by NSDL through email, you can link your PAN to Aadhaar.
Can't Connect Your Pan To Your Aadhaar? Here's What You Should Do
The Government of India has made it mandatory for all individuals to link their PAN card to their Aadhaar card before the deadline (March 31, 2022), as failing to do so will result in the deactivation of your PAN by the Income Tax Department, and you will be unable to file Income Tax Returns, among other things.
Additionally, ensure that your name appears on both your PAN and Aadhaar cards. You will be unable to link Aadhaar with your PAN if there is a spelling error. You'll need to correct your name, and then you'll be able to link your PAN to Aadhaar with ease.
If your name is misspelt on your PAN card, make the following changes:
Step 1: Go to the NSDL's e-filing website at https://goo.gl/zvt8eV.
Step 2: From the drop-down box, choose 'Changes or Corrections in Existing PAN Data/Reprint of PAN Card (No Changes in Existing PAN Data).'
Step 3: Choose a specific category and fill in your information.
Step 4: After completing the Aadhaar e-KYC, make a payment and submit your form online.
Step 5: A new PAN will be mailed to your address.
Step 6: After receiving your PAN card, you can link it to your Aadhaar number.
If your name on your Aadhaar card is misspelt, follow these steps to correct it:
Step 1:First, go to an Aadhaar Enrolment Center.
Step 2: Bring a copy of your proof of identity that has been self-attested.
Step 2: Fill out the Aadhaar Enrolment Form
Step 4: Fill out the form and attach the required papers.
Step 5: You'll receive an acknowledgement slip with your update request number on it.
Step 6: Check the progress of your update request using this URN.
Step 7: After your update request has been processed and your name has been rectified, you can link your PAN to your Aadhaar number.
Linking Your Pan Card To Your Aadhar Card Is Really Important.
All PAN cardholders should link their PAN with their Aadhar for the following reasons:
After March 31, 2022, all PAN cards that are not linked to Aadhaar will be cancelled.
The problem of many PAN cards issued in the same name would be addressed by linking PAN with Aadhaar.
If your PAN is not connected to Aadhaar, your income tax return would be rejected.
For future reference, the user will receive a summary of the taxes imposed on him.
How do I know if my PAN card is linked to my Aadhaar card?
Step 1: Go to https://www1.incometaxindiaefiling.gov.in/e-FilingGS/Services/AadhaarPreloginStatus.html on the Income Tax Department's e-Filing page.
Step 2: Enter your PAN (Personal Identification Number).
Step 3: Put your Aadhaar number in the box.
Step 4: Next, select 'View Link Aadhaar Status' from the drop-down menu.
Step 5: The status of your Aadhaar-PAN link will be displayed on your screen.
Humbly Request To All Visitors!
If you found above both downloading link expired or broken then please must inform admin by fill this Contact Us! Form