Mark Zuckerberg's Meta established Threads to compete with Twitter's hegemony, and it quickly enrolled millions of users. The default setting for your account on Threads, a text-based communication software that is eerily similar to Twitter, is public. You may set your Threads account to be private if you prefer to share stuff only with people you have given permission to see it. In this way, nobody will be able to access or interact with your content unless you give them permission to follow you. Therefore, follow the instructions below to make your Threads account private.
Open the Threads app, then navigate to your profile at the bottom right.
Next, tap the top-right menu button.
Next, click "Privacy" under "Settings."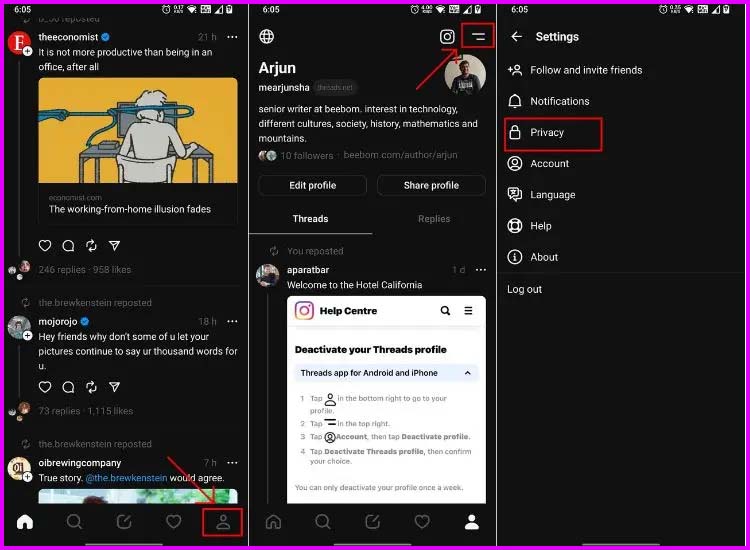 Just switch on "Private profile" at this point, and then tap "OK" on the pop-up window. By doing this, you can make your Threads account private so that only followers who have been verified can view and engage with your posts. Remember that the visibility of your Instagram account won't be impacted by this.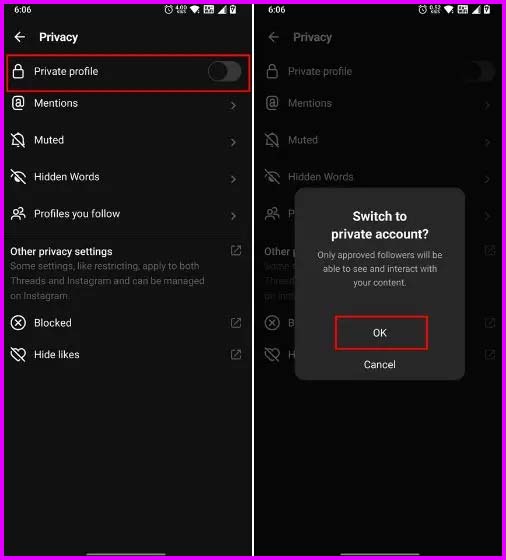 If you wish to make your account public once more, simply turn off the toggle and select "OK". All content you share on your account will be visible to everyone and open to interaction. Again, doing this will not make your Instagram account public.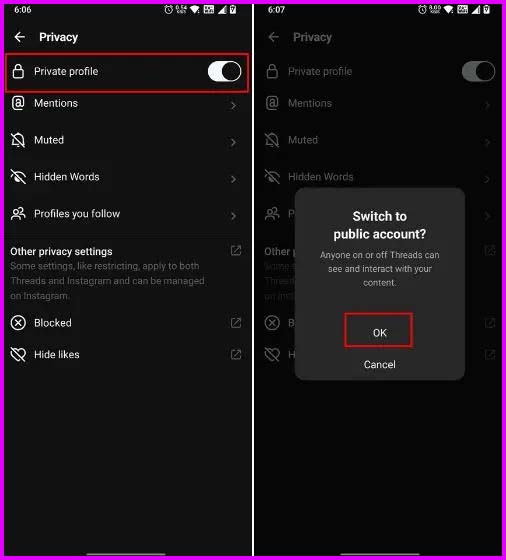 Also, we have a little guide for you if you want to enable dark mode on Instagram Threads. Additionally, you can quickly modify your Threads username on Instagram. Enabling two-factor authentication on Threads is strongly advised if you want to safeguard your account from malicious users.
Humbly Request To All Visitors!
If you found above both downloading link expired or broken then please must inform admin by fill this Contact Us! Form