News
First Impressions of the JioPhone Next: An Affordably Priced Smartphone in A Class By Itself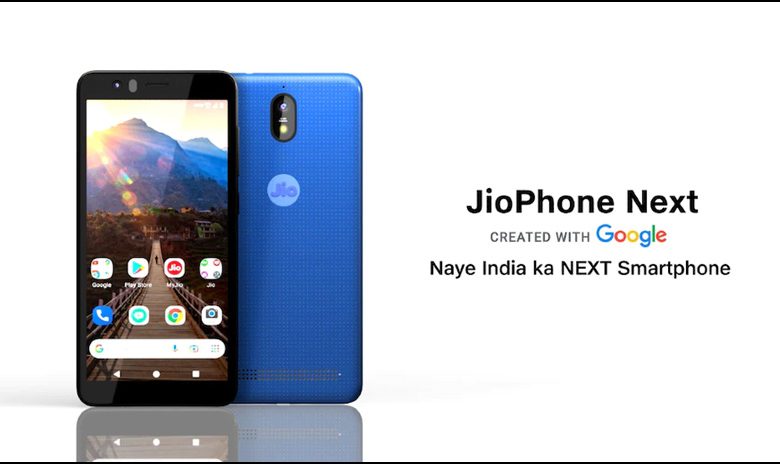 This Diwali, Reliance Jio will reveal its next big, and maybe most expected, smartphone. The JioPhone Next follows the huge success of JioPhone, a blockbuster that has sold over 110 million units worldwide. For the first time, millions of Indians have access to the internet thanks to the feature-rich but modest tablet. Now comes the JioPhone Next, a low-cost smartphone with features that are unheard of in this price range. Mukesh Ambani, Chairman and MD of Reliance Industries, revealed the JioPhone Next at the company's 44th Annual General Meeting in June, and it is being developed in collaboration with Google.
The JioPhone Next is available for Rs 1,999 (down payment) plus 18 or 24 months of Easy EMI. It can also be purchased for Rs 6,499 as a one-time payment. This phone, which is produced in India and for Indians, will be available for purchase starting on Diwali (November 4), with the goal of bringing millions more Indians into the smartphone world. Based on initial observations of the phone, it appears that the hope may be realised.
The JioPhone Next appears to be similar to any other Android phone on the surface, but it differs on the inside (and in the price). The JioPhone Next aims to address two major issues that plague the inexpensive Android smartphone market: latency and lack of upgrades. The Snapdragon QM215 chipset, with 2GB of RAM and 32GB of internal storage, is at its heart, intended for Android Go (a less resource-intensive version of Android). Pragati OS, which appears to be based on Android Go, runs on the phone.
The UI is clutter-free, and the good news is that Jio hasn't gone overboard with customizations, which is a problem with many Android forks. There are a lot of apps that come pre-installed (much of which cannot be uninstalled). These include Jio's vast range of apps, such as JioCinema, JioGames, JioMart, JioMeet, JioSaavn, JioTV, and MyJio, in addition to the standard Google apps. The Meta family of apps, as well as Facebook, Instagram, and WhatsApp, are also installed. Many of the pre-burned apps, such as Assistant, Gallery, JioCinema, Facebook, and JioTV, are actually lighter versions tailored for Android Go devices.
The phone comes pre-installed with Android 11 and the September 5, 2021 security update. The JioPhone Next has a leg up on the competition thanks to the promise of regular over-the-air updates. This dual-SIM phone accepts nano-SIM cards and features a slot for up to 512 GB of external storage, which should suffice for most people. There's a 3.5mm jack slot on it. However, there are no earphones included in the box (a little too much to expect from a budget phone). The battery has a 3500mAh capacity. It appears to be holding up well in my brief use, but any conclusion on the battery can only be reached after extended use.
A charging converter and a USB Micro-B cable are included in the box. I was hoping for a Type-C. But, I suppose, this is due to chipset constraints. The 13-megapixel rear camera and the 8-megapixel front camera both perform admirably. The HDR enhancement significantly improves photos. Even in the dark, the night mode captures enough information to be useful. The 7201140 screen is bright and snappy, albeit it can show fingerprints easily. The back's solitary speaker is loud enough for general use.
When using the JioPhone Next on a daily basis, it's easy to forget that it's a budget phone until you lock it and have to unlock it again. In more expensive phones, the lack of a fingerprint sensor may appear to be a major flaw, but not in the JioPhone Next. Overall, the JioPhone Next offers a lot more value for the money you'll be paying. Only Rs 1,999 is required up front, with the remainder depending on the plan selected.
The JioPhone Next is well positioned to usher in millions of unconnected Indians to the Indian internet universe, thanks to simple and easy-to-use apps like Google Assistant Go and compatibility for many Indian languages. Simultaneously, it appears to be a capable device for children who now require a phone for online schooling. For the connected Indian, it may even serve as a secondary/backup device.
The JioPhone Next is in a class by itself, with no obvious competitors that can match its feature and price combination.
Humbly Request To All Visitors!
If you found above both downloading link expired or broken then please must inform admin by fill this Contact Us! Form