Tips and Tricks
Whatsapp's New Features: Communities, Share The 2GB Files, Reactions, & More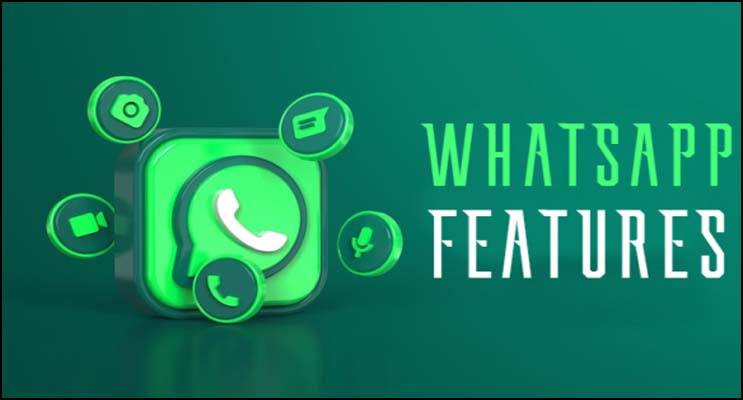 WhatsApp has announced the launch of Communities, a new feature aimed at making group management easier. While Communities will not be available until later this year, it will include several new Groups-focused capabilities. Reactions, Admin Delete, greater file sharing, and larger phone calls are among the features that will be available in the coming weeks. Here's a rundown of everything WhatsApp has released thus far.
Reactions: Emoji replies will soon be available in WhatsApp communications, allowing users to swiftly respond to messages without overwhelming their inboxes with additional messages. This is comparable to the reactions that users might get on Facebook Messenger and Instagram. Long pressing on a message in Facebook Messenger or Instagram DMs now displays reactions. We'll have to wait and watch how WhatsApp implements this.
Admin Delete: Messages will now be able to be removed from everyone's chats by group moderators. This is focused at any messages that are shared in a Group that are troublesome.
File Sharing: WhatsApp is also extending file sharing to handle files up to 2GB, which is one of the most anticipated features, allowing individuals to effortlessly collaborate on projects. Keep in mind that rival Telegram lets you to send 1.5GB files all at once.
Larger Voice Calls: With an all-new look, WhatsApp will support one-tap voice calling for up to 32 individuals in a group. For voice/video calls, the current limit is eight users.
Communities
According to WhatsApp, Communities are for "close-knit groups that need more tools to organise and manage their interactions." The concept is that these groups are usually based on a shared interest or location. It may, for example, be a number of WhatsApp Groups for parents from a specific school. Or the amount of WhatsApp Groups at an organization's office.
Each WhatsApp Community will include a description and a menu of groups from which individuals can pick. WhatsApp claims that this will assist organise and organise talks among larger and more complicated groups. Admins will have access to more powerful tools as a result of the communities.
Admins will soon be able to share announcement messages that are distributed to everyone in a Community's various groups. They'll also have control over which groups can receive an announcement message.
People will be able to receive updates given to the entire Community and simply organise smaller discussion groups on topics that are important to them, according to WhatsApp.
WhatsApp says it will give Community admins more control and develop new tools to help them manage private group conversations. Users will have more control over chats, including the ability to easily report abuse, block accounts, and quit Communities that they no longer want to be a part of.
End-to-end encryption will be maintained in Communities, and phone numbers will be hidden from the general public. "To take action against abuse in Communities, we will rely on all available unencrypted information, including the Community name, description, and user reports," the business added.
Humbly Request To All Visitors!
If you found above both downloading link expired or broken then please must inform admin by fill this Contact Us! Form