UNIQUE TRICKS
ChatGPT On WhatsApp: How Can I Use It To WOW My Girlfriend?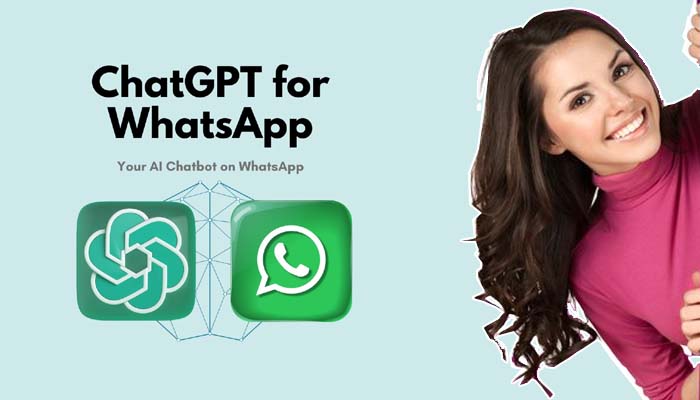 With WhatsApp, how do I utilise ChatGPT? Is it actually conceivable? Why are you lagging when ChatGPT is making people wealthy? I'll go over how you can use WhatsApp's artificial intelligence to chat with someone you care about more effectively and efficiently. In conclusion, AI chatbots are widely used, including on ChatGPT, Siri, and Apple Watch. Why not use them on WhatsApp? The use of AI on social media platforms has long been a goal of ours. We will eventually acquire an AI bot that we can utilise on WhatsApp. Let's get going!
ChatGPT On WhatsApp: How Do I Use It?
The instructions below can be used to set up ChatGPT on WhatsApp on both iPhones and Android devices:
Use your phone to access the Shmooz AI website. The "Start Shmoozing" button on WhatsApp will open it instantly.
Click the "Jump to chat" button to enter the chat window right away.
The message will be automatically typed by the AI tool. That must be sent in order for the bot to keep responding.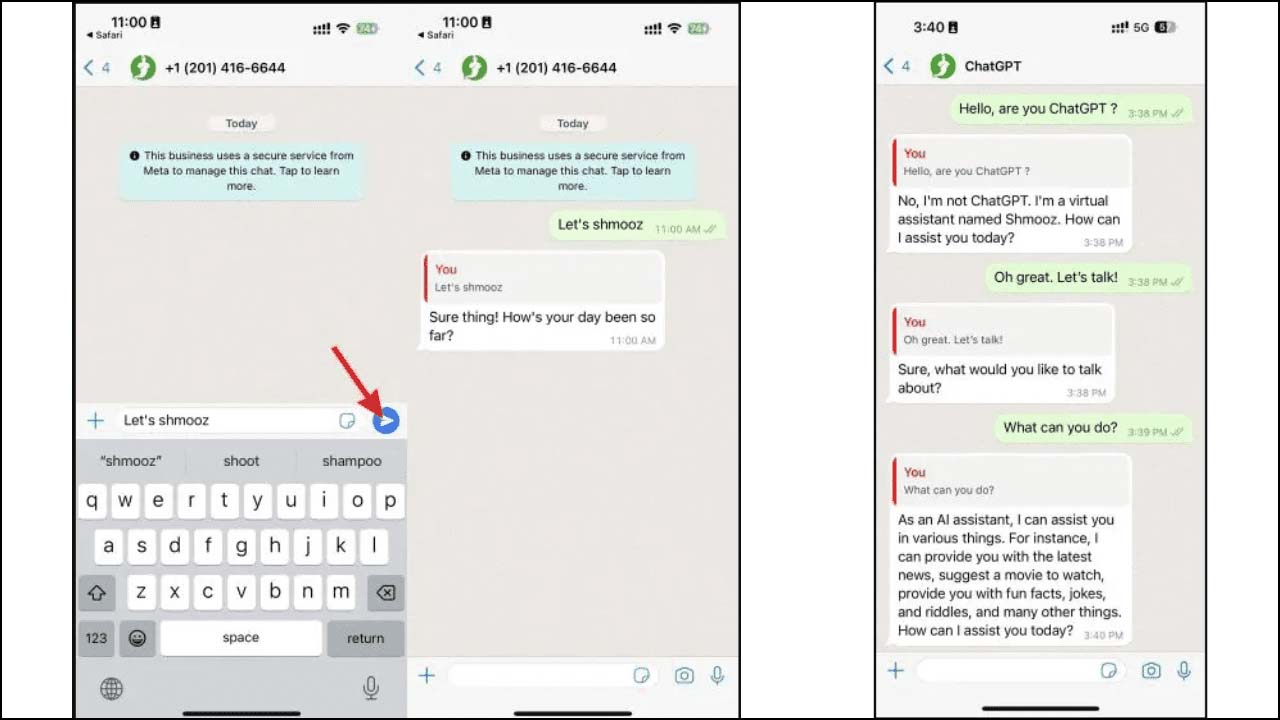 Similar to ChatGPT, you may now start a conversation with Shmooz AI via WhatsApp.
What Are Some Things I Should Remember Before Talking To Shmooz?
There are a few considerations when utilising ChatGPT on WhatsApp.
We are utilising the Shmooz AI service in this instance. Every other tool is OK. It's important to remember that Shmooz AI is a premium AI bot with a free version that enables 20 messages.
You must pay $9.99 per month for Shmooz AI's premium edition. Unlimited messages are available with the premium version.
This tool does not support the use of your own OpenAI API.
We use this service because Shmooz is a simple-to-use tool. Use your favourite tool and configure it appropriately.
Humbly Request To All Visitors!
If you found above both downloading link expired or broken then please must inform admin by fill this Contact Us! Form