UNIQUE TRICKS
Can You Access Deleted Instagram Messages And Posts?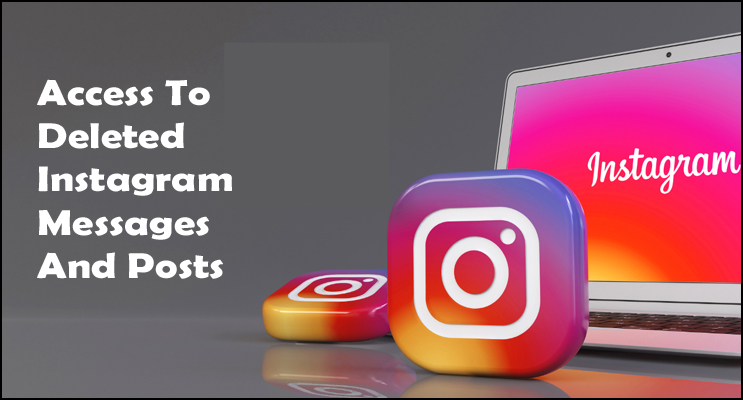 Instagram has now made it simpler to retrieve deleted posts. The "Recently Deleted" feature, which is applicable to reels, movies, photographs, and IGTV videos, may be accessed through the "Setting" menu in the app. Additionally, users can restore the articles, but they can only be accessible for 24 hours at a time. Additionally, it is also possible to view deleted messages on Instagram.
In order to activate the "Recently Deleted" option, you must take the following actions:
Launch Instagram on your smartphone.
Go to the Profile area and select the menu from the upper right corner of the screen.
Click on the option "Settings" and then "Account" to continue.
There is a section labelled "Recently Deleted"
Select the deleted reels, videos, photographs, stories, and IGTV videos by going to the choice.
Now, select "Restore" to bring back all of your deleted files.
1. Can I get back Instagram messages that I deleted?
While the messages you sent through the Instagram app cannot be recovered, you can retrieve them and send them to your email address to view them. Here's how to get your email's deleted messages back:
Visit Instagram.
Click your profile.
The three horizontal bars in the upper right corner should be clicked.
Click settings.
On your settings page, use the top search box to look for "Download data."
Enter the email address you wish to get your Instagram data at.
When prompted, enter your Instagram password.
Check your inbox, then download any files to your laptop or mobile device.
2. How do you view someone's Instagram archive?
No, you cannot view someone else's previously published Instagram posts, but here's how to view your own: Tap the three dots to the right of the post you want to view to open the archive. You can choose the "archive" option on the menu to make the post visible to you. A menu will then display.
3. What does Instagram's vanish mode entail?
You can send messages on Instagram that vanish after being read by using the Vanish mode.
4. How can I get the history of my Instagram chats?
Using the technique described in "Can I retrieve deleted messages on Instagram?" you can download your Instagram conversation history.
5. Instagram messages that you block vanish, right?
You can no longer see each other's private DM chat threads after blocking someone on Instagram. Additionally, until you unblock the individual, you won't be able to see the messages.
Humbly Request To All Visitors!
If you found above both downloading link expired or broken then please must inform admin by fill this Contact Us! Form