News
Android Now Has An Enhanced Navigation Bar And Screen Sharing Thanks To Whatsapp Beta.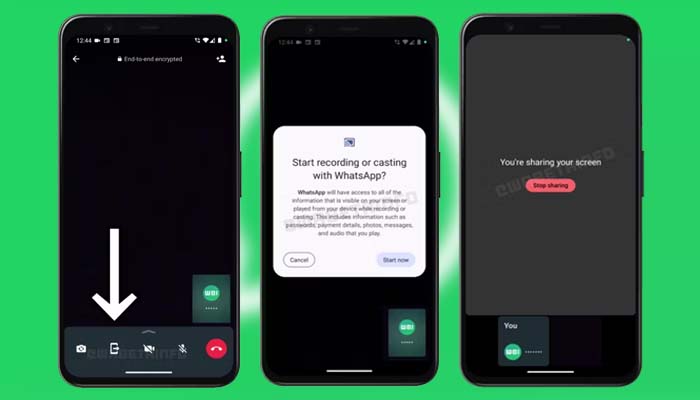 While utilising a typical messaging app and SMS to text is a terrific option for communicating with locals, messaging may occasionally become confusing when attempting to contact someone in a different country. Fortunately, there are excellent alternatives, such as WhatsApp, which is regarded as one of the top messaging apps accessible, whether you use Android or iOS.
With a focus on offering a safe and secure platform, WhatsApp has added a tonne of useful features to improve communication. The WhatsApp beta has begun testing a new feature that will allow users to share their screen. This function, which is extremely popular on video chat platforms like Zoom, Microsoft Teams, and others, will, as it sounds, allow one user to show off their device's screen in its entirety.
The screen sharing function was initially mentioned by WABetaInfo, who said that the version 2.23.11.19 update is reportedly enabling it for select beta testers. There is a new option in the call menu that, when selected, will start screen-sharing with your conversation partners. Prior to activating the function, WhatsApp does display a notice informing users that the app will have access to whatever is being displayed on the screen.
When the user accepts the terms, screen sharing will start and everything on the screen will be displayed. According to the source, the app's previous versions may not support this capability, and the number of users to whom the screen sharing can be broadcast may be constrained. In addition to screen sharing, it appears that the bottom navigation bar has seen a little alteration, with some of the tabs being moved about. Although nothing has been taken away, if you're used to seeing the UI in a certain way and it has suddenly changed, it might be a little perplexing.
Just a reminder that the updated beta still does not have all participants using the new feature and UI improvements. You can register and download the app from the Google Play Store if you wish to test out this beta or any upcoming updates.
Humbly Request To All Visitors!
If you found above both downloading link expired or broken then please must inform admin by fill this Contact Us! Form