News
When 5G Is Launched In India, Would A 4G Sim Operate Or Do You Need A 5G Sim?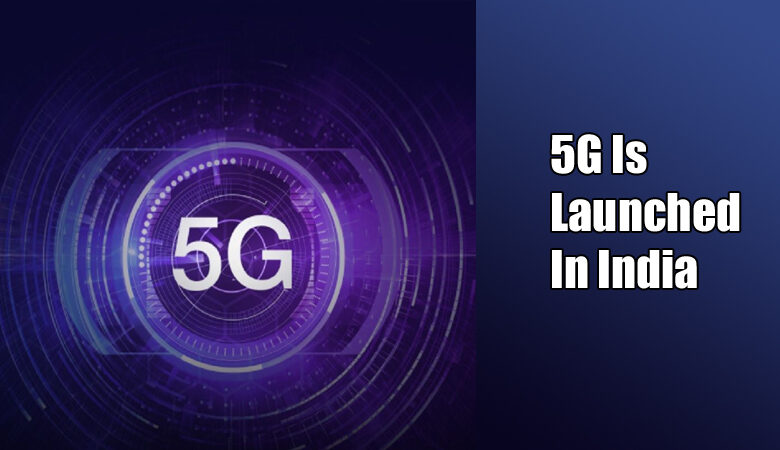 The next generation of internet technology, or 5G, aims to give consumers and businesses seamless, mobile connectivity. India is the next country in line for the widespread deployment of 5G services across many industries. However, as 5G approaches its launch, many are faced with the decision of whether to upgrade their current SIM to a 5G SIM in order to enjoy 5G services or if a 4G SIM will suffice. We make an effort to clarify this and other crucial information about the 5G deployment in this guide. Without further ado, let's get started.
5G launch in India
5G might soon exist in India after many months of waiting and delays. Telcos like Jio and Airtel have already stated their ambitions to bring out 5G services across the nation as soon as the 5G spectrum auctions are finished in July. Although the precise dates are unknown, rumours suggest that Jio would introduce its 5G services on August 15 in honour of Independence Day. In contrast, Airtel has announced collaborations with Ericsson, Nokia, and Samsung to support the country's 5G implementation beginning in August 2022. Regarding Vi, the corporation has not yet made any such announcements.
The launch of 5G services may not happen until September or October.
The 5G network might go live in India this month, but the services might not be accessible until September or October. According to speculations, PM Narendra Modi would make the 5G service announcement on September 29 during the Indian Mobile Congress (IMC) 2022.
Does using 5G services require a 5G SIM card?
The quick answer is no, so let's get to the meat of the question: do you need a 5G card to use 5G services? You don't need a 5G SIM to access blisteringly fast internet download speeds, instantaneous video buffering, and on-the-go cloud services as long as the Indian telecom operator sticks to NSA 5G (Non-Standalone) technology. The technology takes use of the current 4G infrastructure, making your current 4G SIMs 5G forward compatible.
The benefit of employing NSA 5G technology is that it will let telcos to implement 5G more broadly and quickly across the nation. Additionally, it will enable them to reduce the cost of developing a Standalone, or SA 5G, infrastructure. For those who don't know, the latter isn't 4G compatible and necessitates a brand-new SIM card because it is based on an entirely new and distinct architecture.
Although the NSA technology is superior to SA in that area, it lacks one of the key features of 5G, a low latency network. With the latter, data processing across a network connection is slightly delayed. Unless there are specific use cases, like high-resolution cloud gaming, that demand quick reaction, this shouldn't be a huge concern for most people.
India's 5G system requirements
Having stated that, in order to utilise 5G services, you must meet the following criteria:
A 5G compatible device<
/p>
A 5G capable gadget is one with integrated New Radio (NR) hardware and specific modems for using 5G internet technologies. With the help of this new hardware, a smartphone can join a 5G network and gain access to superior connectivity choices that are inaccessible to 4G devices. Thankfully, practically all smartphone manufacturers have introduced 5G models in India, ensuring that users won't be left out when the country's 5G deployment begins.
A 5G network
Deploying 5G services is not possible without a 5G network. A 5G network requires adequate hardware and software architecture as well as rules set forth by the government or other relevant high-level authority. Before deploying 5G services across the country while adhering to international standards, telecom providers also need the permission to use 5G spectrums. Without these components, 5G would likely remain a pipe dream.
A 5G tariff plan
The dedicated tariff plans for 5G may be similar to those for 3G and 4G. Due to the fact that 5G is still a relatively new technology and has the capacity to deliver extremely fast speeds, its pricing options may initially be more expensive. When it appeals to a larger audience, though, the costs might decline with time.
Humbly Request To All Visitors!
If you found above both downloading link expired or broken then please must inform admin by fill this Contact Us! Form