News
Watch The Viral Video Of Chandrayaan-3 Taking Off From A Flight.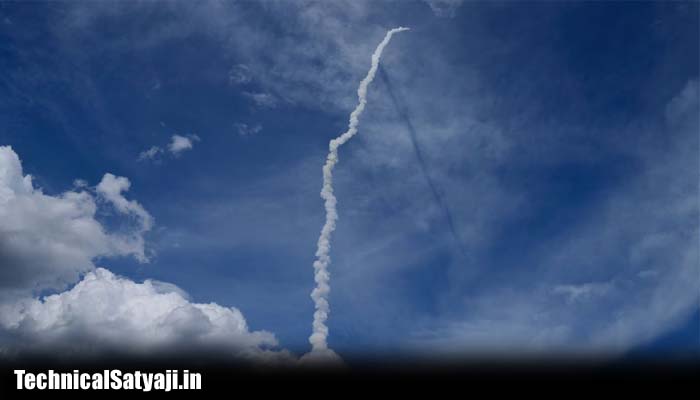 On Friday afternoon, India's 'Bahubali' rocket successfully launched Chandrayaan-3, a moon mission, into orbit. Chandrayaan-3 will have a long voyage from there because the Earth and Moon are separated by a distance of around 3.844 lakh kilometers.
While the entire nation of India has great expectations for the lunar mission and is looking forward to the lander's gentle landing on the moon's surface on August 23, a fictitious video of Chandrayaan-3 lift-off that was allegedly taken through a plane's window is currently going viral online.The video was posted on Twitter by Dr. P. V. Venkitakrishnan, Director (Retired), ISRO Materials, and Rocket Manufacturing Expert.
His caption for the video said, "Launch of Chandrayan 3 from Flight." Watch this historic occurrence, the pilot of the Chennai to Dhaka airplane declared sometime after takeoff.
Launch of Chandrayan 3 from flight. Sometime after takeoff from Chennai to Dhaka flight, pilot announced to watch this historical event pic.twitter.com/Kpf39iciRD

— Dr. P V Venkitakrishnan (@DrPVVenkitakri1) July 15, 2023
Over 5.5 lakh people have watched and liked the video as of this writing.Notably, if the Chandrayaan-3 mission is successful, India will join the United States, Russia, and China as the fourth nation to set foot and ride on the moon's surface.
Using its lightweight rocket Polar Satellite Launch Vehicle (PSLV), India launched its first Moon mission, Chandrayaan-1, in October 2008. The country launched its second mission, LVM3, on July 22, 2019, using the Geosynchronous Satellite Launch Vehicle-Mk III, which has since been renamed.The Chandrayaan-2 project, which failed in 2019 when the Vikram lander impacted the moon's surface, was followed up by Friday's lunar expedition.
Humbly Request To All Visitors!
If you found above both downloading link expired or broken then please must inform admin by fill this Contact Us! Form