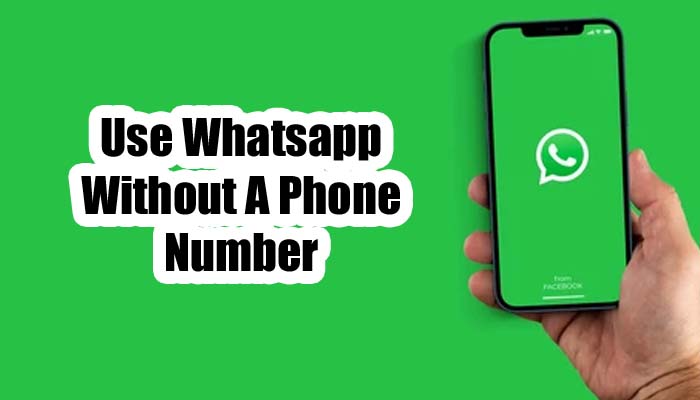 Before using WhatsApp, users must authenticate their phone number. However, not everyone desires to divulge their personal data to a large number of connections. You may be wondering whether it's possible to register an account on WhatsApp without providing your phone number if you wish to remain anonymous. The quick response is no. In order to use the services of this app, a phone number is required. However, it is not need to be your number. Learn how to use WhatsApp without sharing your phone number by reading on.
Methods for Using WhatsApp Without a Phone Number
You want to sign up for WhatsApp, but the idea of providing the app your phone number makes you uncomfortable. Or maybe you've made the decision to increase your online privacy and wish to erase your information from this well-liked chat programme? You might discover that this activity is trickier than it has to be.
Because you require a phone number to register a WhatsApp account, you'll need to use a different or temporary number to finish the procedure. You'll also need to create a new number if you wish to remove your old one because WhatsApp does not allow you to erase or hide your number in an already established account.
Let's look at a couple different methods for registering for WhatsApp without using your actual phone number. Not all techniques will be effective for everyone because they might not be accessible in all nations. A solution that doesn't work for you should be tried again until you find one that does.
Attempt a Landline
You have nothing to lose by attempting to use your home's landline for the WhatsApp verification process if one still exists. When WhatsApp asks for your phone number, you only need to input your landline.
1. For Android or iPhone, download and launch WhatsApp.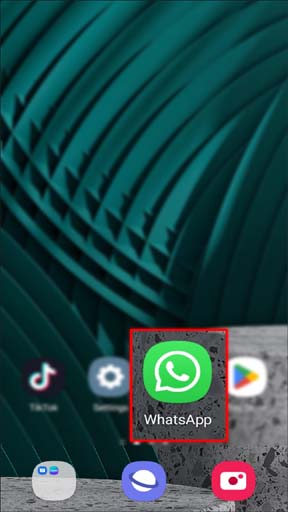 2. Tap Agree and Continue.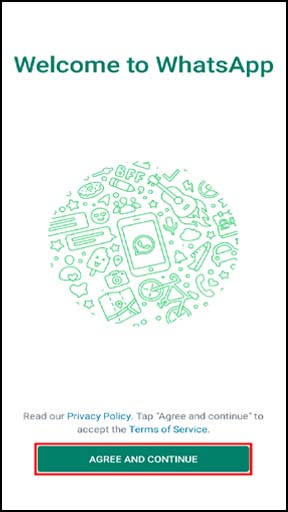 3. In the field for verification, type your landline number, then click Next.
4. When you input a number into WhatsApp, it will ask you if it is accurate. Verify the number, then click OK.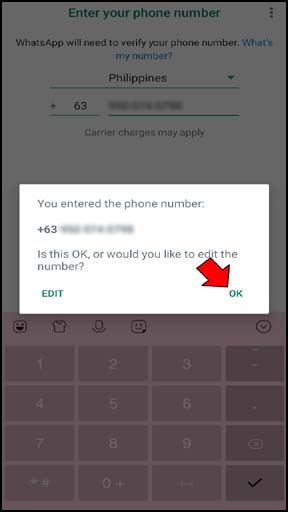 5. You will now receive a verification code from the app in an attempt. You'll need to wait a time, then press Call Me because your landline won't be able to receive it.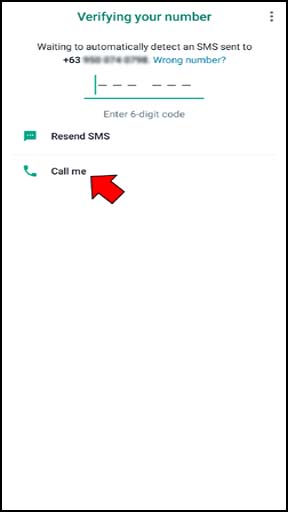 6. Take a look at the verification code after picking up your landline.
7. You must enter the code on WhatsApp before selecting Next.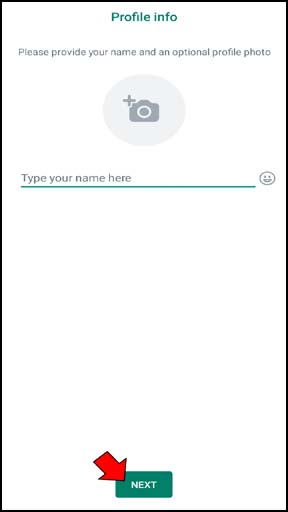 Use TextNow
The next option you can try if you don't have a landline or WhatsApp won't take your number is to use an internet phone service. There are numerous services and apps that provide you with a temporary phone number so you may make and receive calls and messages. Use your current favourite if you already have one. Since TextNow is one of the most dependable free services in this category, we'll use it as an example. It has an app as well.You must first download TextNow and register for an account. We'll go over each step in detail below.
1. Get TextNow for your Android or iPhone.
2. Open the app, then select Sign Up.
3. Select a signup method, then adhere to the prompts on your screen.
4.Once you've signed up for TextNow, click Get My Free Number.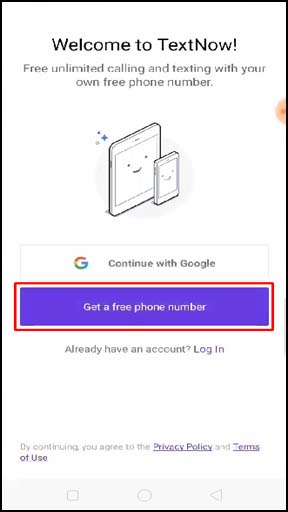 5. At the top, select your preferred area code.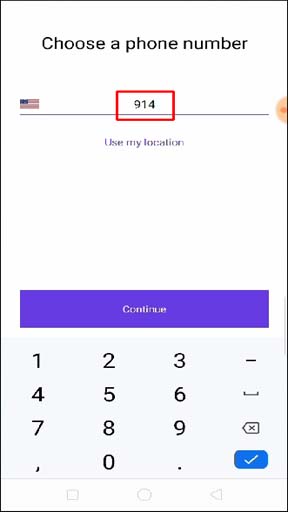 6. You have a lot of free number alternatives with TextNow. You can tap Refresh numbers if you don't like any of them.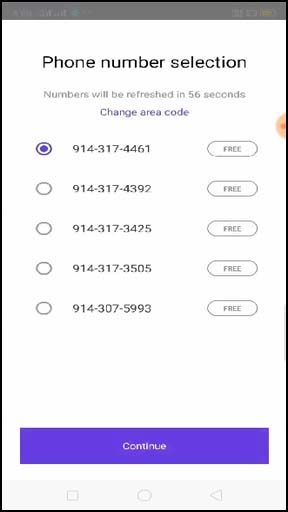 7. To choose a particular number, tap it.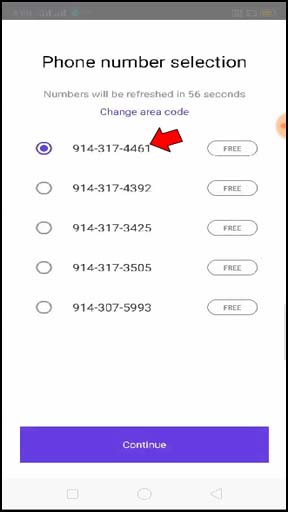 8. Copy your new number.
Now that you have a virtual number, you may begin the WhatsApp verification procedure.
1. On your iPhone or Android, open WhatsApp.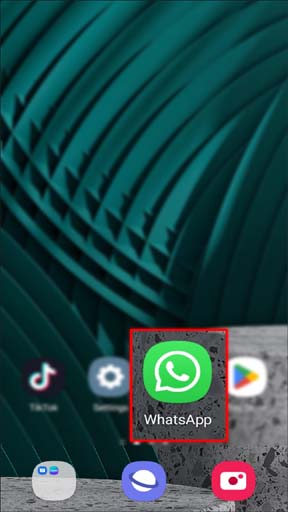 2. Hit Agree and Continue.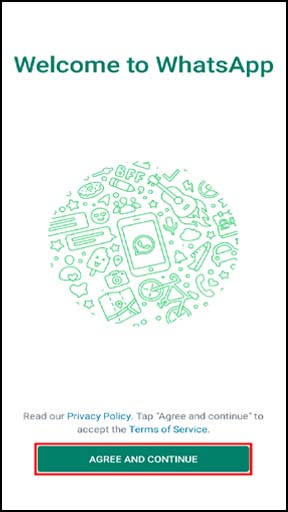 3. Press Next after typing or pasting the newly formed TextNow number.
4. On the page for verification, wait until you may tap Call Me.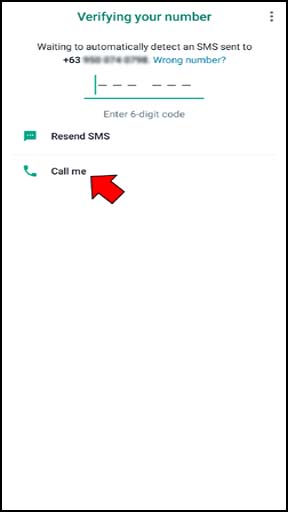 5. When the call comes, answer it and note your verification code.
6. To begin using WhatsApp, enter the code and select Next.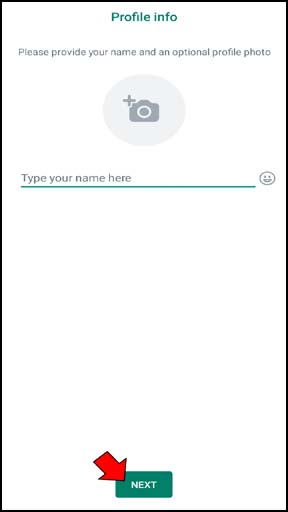 Note: Some TextNow numbers might not work with WhatsApp. You can test many numbers to make sure WhatsApp will accept them before choosing one, just to be safe. The process is a tiny bit easier if you have an Android device because you can split your screen to view both apps at once. Select the WhatsApp-compatible number you've found in TextNow.
Make a Google Voice Account
Google Voice is an additional no-cost feature that can provide you a virtual number. This is a popular option for both domestic and international calls, and it is accessible to all Google users in the United States. When creating a WhatsApp account, it could be useful as well. Watch this video to learn how to sign up for WhatsApp without a phone number by using Google Voice.
1. For iPhone or Android, download Google Voice.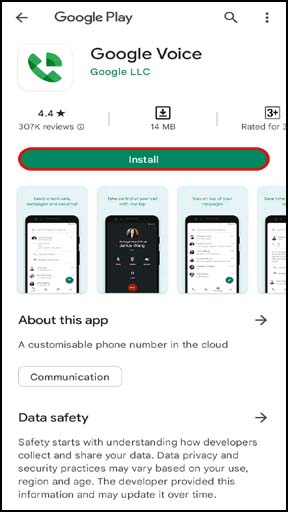 2. Open the application, then sign in using your Google account.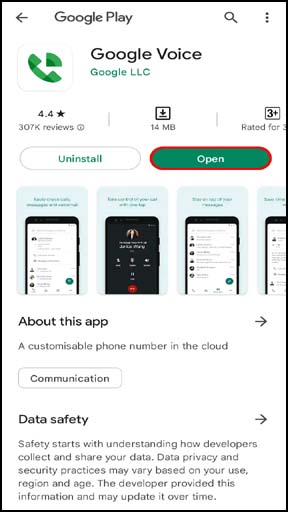 3. In the top left corner, tap the three horizontal lines, then choose Settings.
4. Go to Google Voice number at the top.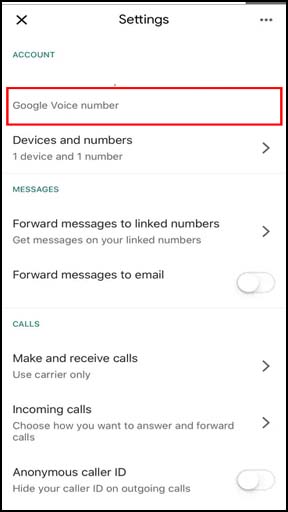 5. On the following screen, click Search. Use the search bar to enter a location.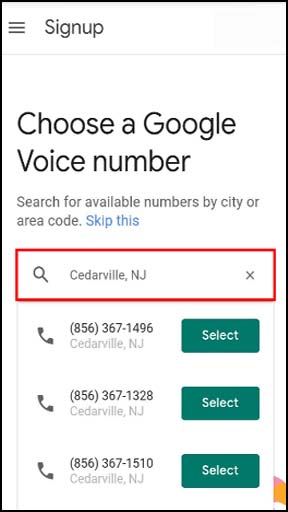 6. Here is a list of the numbers that Google Voice has available. Select the desired number by pressing Select, but keep in mind that changing it afterwards won't be free. Before making a decision, you might want to make sure the number will function with WhatsApp.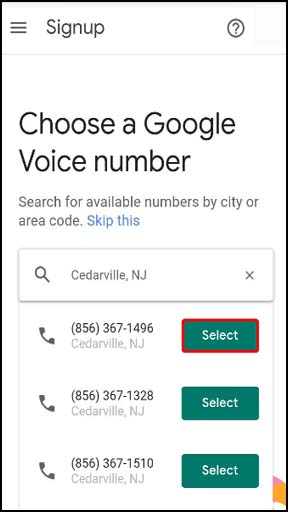 7. Give the application the necessary rights by pressing the Accept number and Next buttons. Verify your identity using the code you receive in a text message by entering your phone number and pressing Send Code.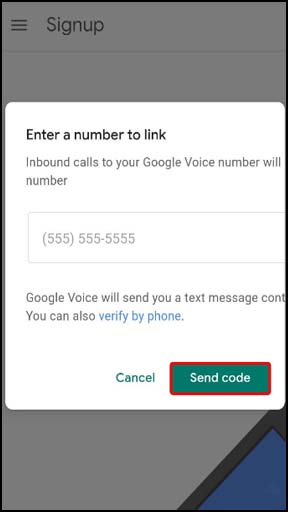 8. When you tap Claim and Finish, your Google Voice number is available for use.
Your new Google Voice number will then be used to sign up for WhatsApp.
1. Install WhatsApp on your iPhone or Android device.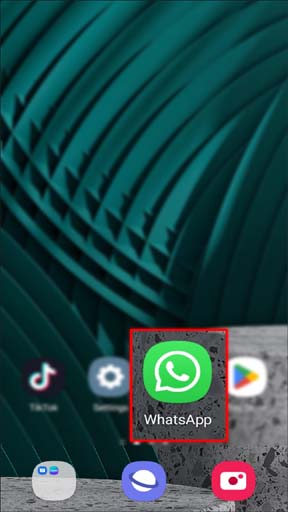 2. Click on Agree and Continue.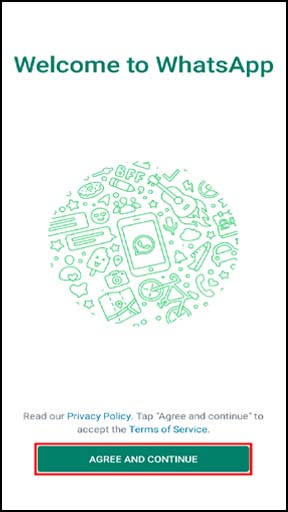 3. You should now enter your newly claimed Google Voice number.
4. Wait until you can select Call Me before asking WhatsApp to call you with the verification code.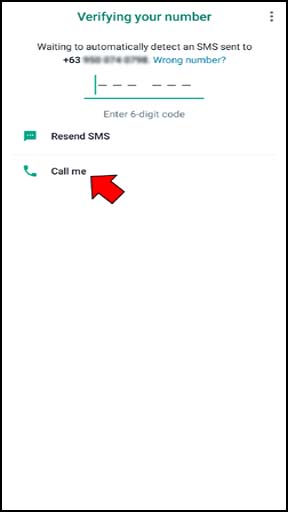 5. The code will be called to your Google Voice number.
6. You must enter the code in WhatsApp before pressing Next.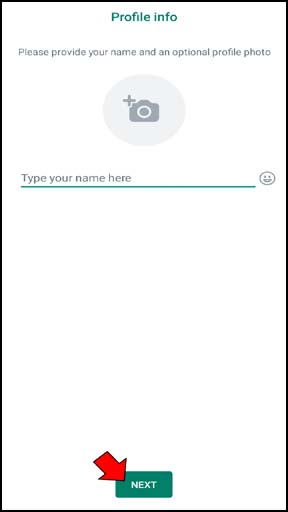 Get a Different Number
Use a different phone number for WhatsApp as a last resort if none of the solutions mentioned above didn't work for you. Do you have an old sim card that is still functional or a secondary phone that you seldom ever use? Perfect! This number can be linked to your WhatsApp account.
Of course, you may also utilise this opportunity to cheaply buy a new prepaid phone number. Start the registration process by inserting the SIM (subscriber identity module) card into a functional phone.
1. On your primary phone, launch WhatsApp for iPhone or Android, then press Agree and Continue.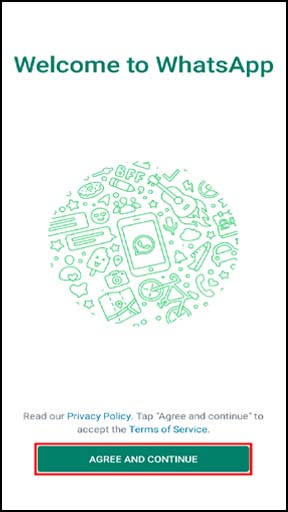 2. Type the phone number that was just entered into your old phone.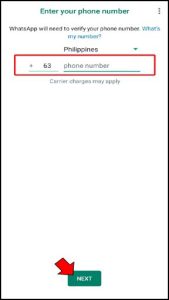 3. Tap Next, then OK.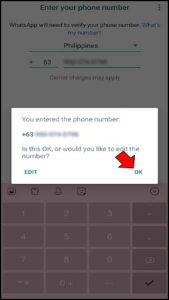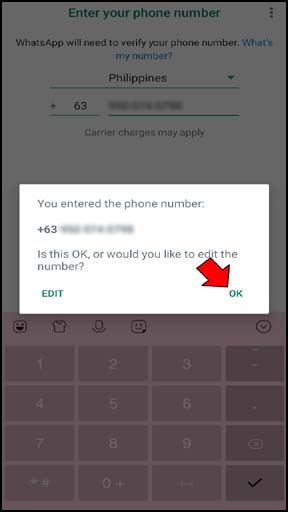 4. On your old phone, you'll get a text message with a verification code.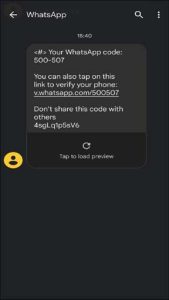 5. In WhatsApp, enter this code in the relevant field.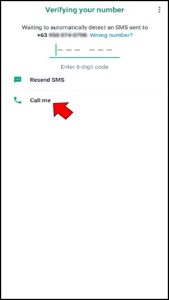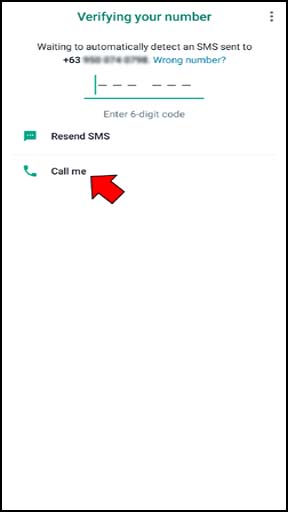 6. To utilise your new account, simply tap Next.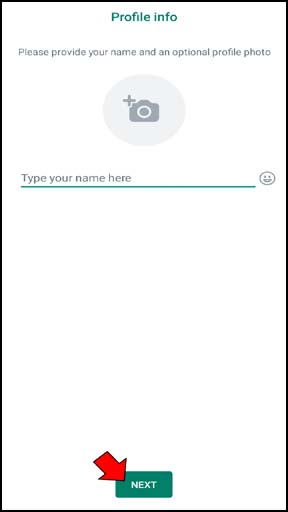 How to Change My Number on WhatsApp
You'll need a new phone number if you already have a WhatsApp account but wish to change your phone number. To get a new functioning phone number, use one of the techniques mentioned above. After that, edit your information in WhatsApp settings.
1. Open WhatsApp on your Android or iPhone.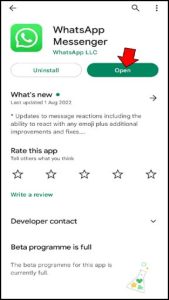 2. Go to Settings by pressing the three vertical dots.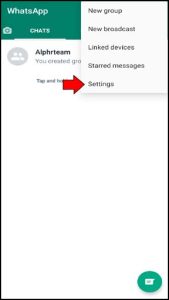 3. Tap Account and select Change Number.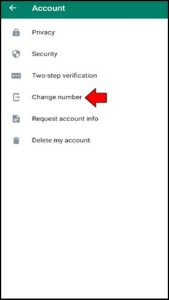 4. Enter both your current and previous phone numbers.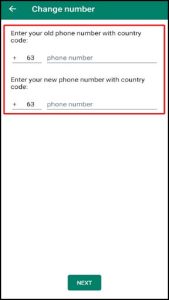 5. WhatsApp will make an effort to contact your new phone with a verification code. Depending on the type of number you made, you might have to wait until it doesn't work before requesting a call.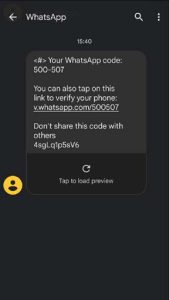 6. To confirm your new number on WhatsApp, type the code.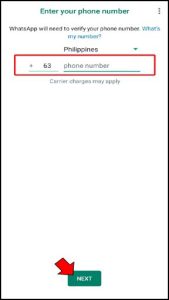 7. Your WhatsApp phone number has been changed.
Don't Share Your Phone Number
This article will assist you whether you want to use whatsapp on a device without a sim card or you're just worried about privacy. Create an account using one of the techniques given above without using your real phone number to use whatsapp without fear. Try an old number you no longer use or buy a prepaid one if none of the virtual numbers are functional for you.
Humbly Request To All Visitors!
If you found above both downloading link expired or broken then please must inform admin by fill this Contact Us! Form