News
Twitter Blue Tick: How To Obtain The Verified Twitter Blue Checkmark And Its Cost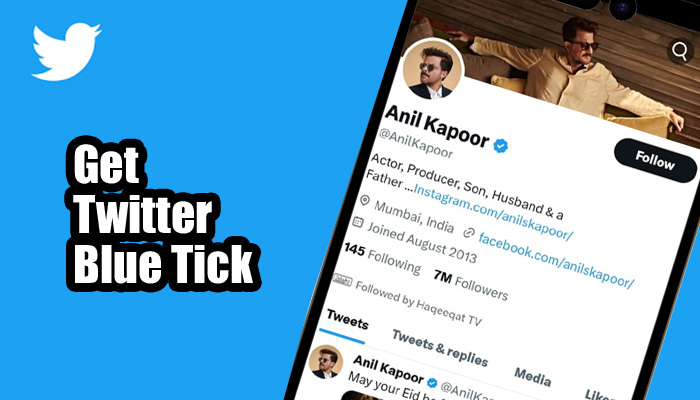 Twitter has begun removing all accounts' historical blue "verified" ticks. Big-name users like the Pope, Donald Trump, Shah Rukh Khan, Amitabh Bachchan, Alia Bhatt, and politicians like Yogi Adityanath, Rahul Gandhi, and Priyanka Gandhi as well as cricketers Virat Kohli and Rohit Sharma no longer display the symbol that previously denoted a verified account.
Elon Musk, the owner of Twitter, had before vowed to end the "lords and peasants system." Instead, he proposed selling the blue badge to anyone willing to pay $8 per month.
The Current Price Of Verified Twitter Blue Ticks Is:
Every location has a different fee for Twitter Blue, and it depends on how you join up. For instance, in the US, the cost of the blue certified tick for iOS or Android users is $11 a month or $114.99 per year. For iOS users in India, the Blue badge costs Rs 900 per month and Rs 9,400 for a full year. The monthly cost for Android users is Rs 900, while the annual cost is Rs 9,400. The cost of a web subscription is Rs. 650 per month and Rs. 6,800 per year.
How To Obtain The Blue Verified Tick On Twitter
Users must register and pay at this link: https://twitter.com/i/twitter_blue_sign_up to receive the blue tick verified tag.
Organisations can sign up and make payments through this link: https://twitter.com/i/verifiedorganizations/apply.
Tomorrow, 4/20, we are removing legacy verified checkmarks. To remain verified on Twitter, individuals can sign up for Twitter Blue here: https://t.co/gzpCcwOXAX

Organizations can sign up for Verified Organizations here: https://t.co/YtPVNYypHU

— Twitter Verified (@verified) April 19, 2023
How To Obtain The Blue Verified Tick On Twitter
Only accounts that have a Twitter Blue subscription in good standing are qualified to display the blue checkmark.
In order to keep the platform's integrity, our team utilises an eligibility standard for awarding the checkmark. To obtain or keep the blue checkmark, your account must satisfy the following requirements:
Complete: You must have a display name and a profile picture for your account.
To sign up for Twitter Blue, your account must have been used actively within the last 30 days.
Security: To subscribe, your account must be at least 30 days old and have a verified phone number.
Non-Deceptive:
Your account's display name, username (@handle), or profile picture cannot have been changed recently.
There must be no indications that your account is false or misleading.
Your account must not display any indications of spamming or platform manipulation.
Once the Twitter staff has evaluated the Twitter Blue subscribed account and determined that it satisfies our requirements, a checkmark will appear. Due to this modification, Twitter will no longer consider requests for the blue Verification checkmarks under the prior standards (active, notable, and authentic).
When The Blue Checkmark Disappear
According to the Twitter Terms of Service, which also include our Purchaser terms, Twitter states that it may at any time and without prior warning remove the checkmark from an account. According to the statement, until your account is validated as continuing to satisfy our requirements, changes to your profile photo, display name, or username (@handle) will temporarily remove the blue checkmark from your account. This is done to reduce confusion and encourage integrity on the platform.
Accounts found to be breaking the Twitter Rules may also have the checkmark removed by Twitter. If you are a person with whom Twitter is prohibited from doing business by US law or any other applicable economic sanctions and trade compliance law, you may not purchase Twitter Blue.
The checkmark may be lost, and in some cases, suspension, for any breach of the Twitter Terms of Service or Twitter Rules, tampering with Twitter procedures, or evading enforcement measures.
Humbly Request To All Visitors!
If you found above both downloading link expired or broken then please must inform admin by fill this Contact Us! Form