UNIQUE TRICKS
Today, 5G Services Will Launch In India: Probable Prices, Availability, And More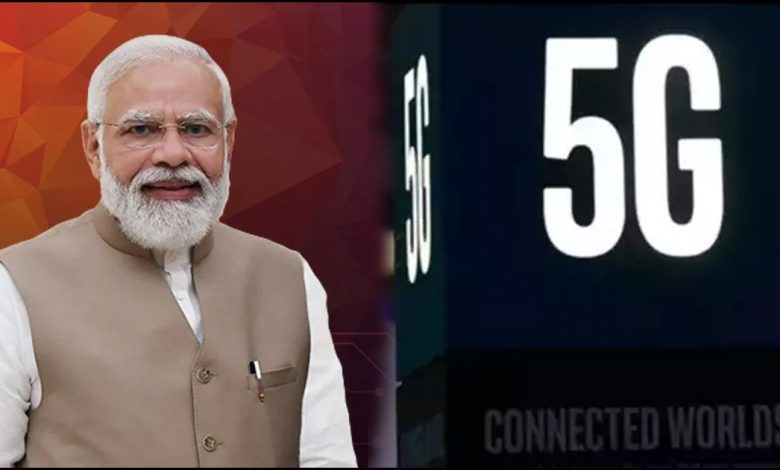 At the sixth Indian Mobile Congress (IMC 2022), which will take place on Saturday at 10am in Pragati Maidan, New Delhi, the Prime Minister of India, Narendra Modi, will introduce 5G services. Mobile consumers in India may expect 5G technology to provide seamless coverage, fast data rates, reduced latency, and dependable communications. Although the country's two largest telecom service providers, Airtel and Reliance Jio, have said they will launch 5G services this year, the prices and the exact date that users will be able to get 5G services are still unclear. Here is a quick estimate of the country's 5G service rollout.
What Is 5G?
The next-generation mobile network technology, or 5G, allows for the fast and efficient transfer of massive amounts of data. Comparing 5G to 3G and 4G, low latency (efficiency to process a specific volume of data with a little delay) would improve user experiences across a variety of industries. Up to ten times quicker than 4G, 5G has the potential to replace it. The introduction of 5G is also anticipated to advance remote data monitoring in industries like mining, manufacturing, telemedicine, and storage, among others. Edge computing is another industry where 5G will benefit consumers.
Who will launch 5G services in India?
The telecom oligopolies, including Reliance Jio, Airtel, and Vodafone-Idea, participated in the massive spectrum auction that ended on August 1 and placed bids totaling Rs. 1.56 lakh crore. According to several earlier reports, Jio and Airtel would likely be the first to offer 5G services in India. Ahmedabad, Bengaluru, Chandigarh, Chennai, Delhi, Gandhinagar, Gurugram, Hyderabad, Jamnagar, Kolkata, Lucknow, Mumbai, and Pune are among the places where the companies will first roll out 5G. As a result, not every user will be able to receive the 5G service this year.
The pricing information has not been disclosed by the telecom majors, but according to Ashwini Vaishnaw, Union Minister for Electronics and Information Technology, it will be comparable to 4G prepaid contracts. People will be able to purchase 5G tariff plans after it is effectively implemented, exactly like 4G plans. Gopal Vittal, the managing director of Bharti Airtel, stated that the company is not overly concerned about consumer acceptance because telecoms is an essential service. Instead, the company sees average revenue per user (ARPU) growth via tariff increases as its primary engine of 5G monetisation in the near term.
According to a report, by 2025, Indian telecom providers will spend close to $19.5 billion on the development of cutting-edge 5G infrastructure. Passengers will be able to use 5G connectivity at Delhi Airport whenever these services are made available by the telecom service providers, according to a recent announcement by the GMR group, which manages the airport (TSPs).
Does a 4G SIM fit a 5G phone?
One needs a 5G-capable smartphone or tablet to receive 5G connectivity. 9.7% of cellphones in use in India, according to a research, are 5G enabled. Telecom companies started giving out 4G SIM cards to individuals in India as soon as 4G was launched. We won't need to wait in line or apply for a new SIM to take advantage of 5G services thanks to technology.
A 4G SIM can function in a 5G phone, but you won't be able to fully utilise the 5G features. One needs a 5G SIM and a 5G phone in order to take full advantage of the 5G network.
Humbly Request To All Visitors!
If you found above both downloading link expired or broken then please must inform admin by fill this Contact Us! Form