News
The Best Way To Track And Block A Missing Phone Using Sanchar Saathi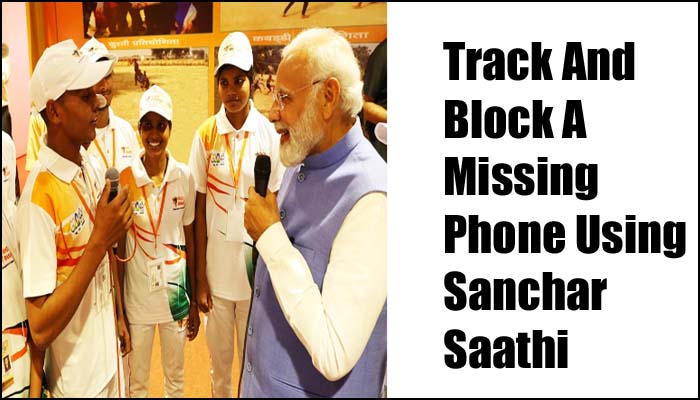 The technological branch of the Department of Telecom (DoT), C-DoT, has created a website called Sanchar Saathi that is focused on the needs of the citizens. This website aims to increase security and provide mobile users more authority. In various areas, including Maharashtra, Karnataka, Delhi, and the North East, C-Dot was running the CEIR system pilot. Sanchar Saathi's services are now available throughout India, thanks to the government. This implies that mobile users all throughout India can now block, monitor their stolen or lost devices, verify a device's legitimacy before purchasing it, and more.
Users can utilise this website to block their stolen or misplaced phones. By entering the phone's IMEI information and temporarily banning it, users can report a lost or stolen phone. The phone will no longer function on any Indian telecom service provider's network after it has been blacklisted, rendering it useless.
Steps
Visit Sanchar Saathi's website.
Enter the device's brand, model, IMEI information, name, phone number, and billing information.
Specify the city, district, state, and date of the incident where you misplaced your smartphone.
Upload a copy of the complaint together with information on the police station where it was lodged and the complaint's reference number.
Enter the owner's contact information, including name, address, proof of identity, and email.
To submit the complaint, complete the captcha and validate the application with an OTP.
Accept the statement and click "Submit."
Conclusion
Users can utilise the site to find out if the phone they are buying is authentic or not in addition to tracking and preventing lost or stolen phones. It enables customers to check the model name and IMEI number of their phone. Additionally, customers can use the TAFCOP tool on the website to find out how many devices have been issued in their name.
Humbly Request To All Visitors!
If you found above both downloading link expired or broken then please must inform admin by fill this Contact Us! Form