News
Significant Update for PUBG Fans! Battlegrounds Mobile is now accessible on Android in India –Check Out This Direct Link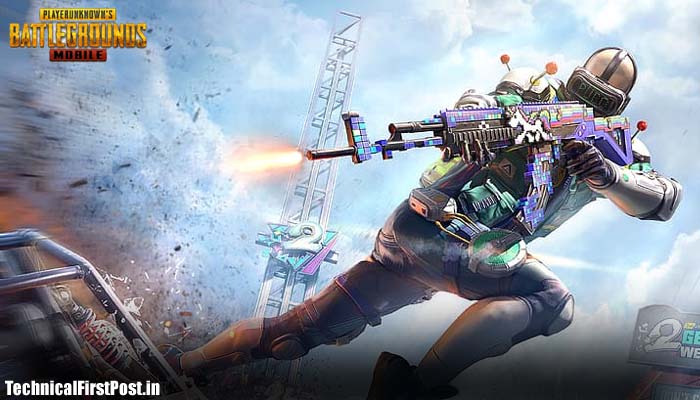 In New Delhi: The South Korean company Krafton revealed on Monday that Battlegrounds Mobile India (BGMI) may now be downloaded from Google Play. The Company has tweeted:
You can now download your favourite Battle ground from here!

Available for Android!

Link – 🖇️ https://t.co/S2EZYWApNG#INDIAKABATTLEGROUND #BGMI #battlegroundsmobileindia pic.twitter.com/37VtdfMm9T

— Battleground Mobile India (@BattleGames_Ind) May 22, 2023
At the time, only Android users can access Battlegrounds Mobile India. Users of BGMI on the iPhone and iPad will have to wait since the game isn't yet available on the Apple App Store. The game can be downloaded on Android devices, however because the BGMI servers are now unavailable, it is not possible to play the game. Battlegrounds Mobile India (BGMI), a video game, can now begin operations, according to Krafton, which made the announcement on Friday.
Latest PUBG India Update: Direct Download Link for BGMI
The game will "soon" be made downloadable in the South Asian market, according to the business. "We are extremely grateful to the Indian government for enabling us to restart Battlegrounds Mobile India operations. Sean Hyunil Sohn, CEO of Krafton India, issued a statement thanking the Indian gaming community for its support and tolerance over the previous few months.
"Battlegrounds Mobile India will be available for download soon, and we can't wait to welcome you back to our platform," the company said in a statement. We are dedicated to providing our users in India and elsewhere with the best products and services possible, and we welcome the opportunity to walk this path with you in the future," he added.
The Indian Government Will Ban PlayerUnknown's Battlegrounds (PUBG) In 2020
In September 2020, the Indian government outlawed PlayerUnknown's Battlegrounds (PUBG) Mobile and 117 Chinese applications in compliance with Section 69A of the Information Technology Act of 2000, citing a threat to India's sovereignty, integrity, and defence. At the time, PUBG had about 33 million users nationwide and was growing quickly.
In November 2020, news of PUBG Mobile's rebirth in India under the new moniker "PUBG Mobile India" was first made public. PUBG Studios and the South Korean video game developer Krafton registered PUBG India Private Ltd under the Ministry of Corporate Affairs in order to relaunch PUBG Mobile in the country.
Krafton claims that the BGMI game will be made available in May 2021. The game was eventually released on July 2 for Android smartphones and August 18 for iOS devices. In just one year, there were more than 100 million people who had registered on BGMI.
At the Indian government's request, Google and Apple subsequently deleted the BGMI gaming app from their respective online shops. The well-known battle royale game BGMI was removed by Google and Apple from their respective app stores. The Information Technology Act of 2000's Section 69A applied to the prohibition.
Humbly Request To All Visitors!
If you found above both downloading link expired or broken then please must inform admin by fill this Contact Us! Form