News
Paid Blue Badge For Facebook And Instagram Is Now Available Through Meta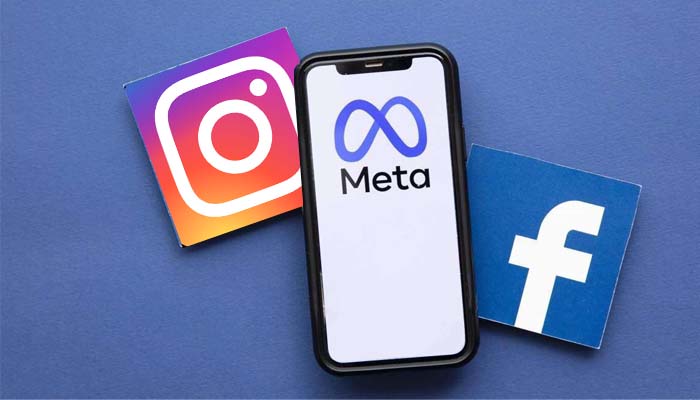 San Francisco: As the advertising-based business model that has long dominated the internet falters, Facebook, the social network that was supposed to stay free "always," and its stablemate Instagram launched a paid subscription service on Sunday.
The launch of Meta Verified, a service that starts at $11.99 a month to authenticate one's account, was announced by Mark Zuckerberg, the CEO of Facebook-parent Meta, on Sunday. This announcement follows one made by Elon Musk at Twitter.
In a statement shared on Facebook and Instagram, Zuckerberg stated that the goal of the new feature was to increase authenticity and security throughout all of the company's services. This week, Meta Verified will debut in Australia and New Zealand before expanding to markets in the US and other nations. According to the corporation, subscribers will receive a badge indicating that their account has been validated with a government ID, additional protection against impersonation, easy access to customer service, and increased exposure.
The social media behemoth stated that following a test phase, tweaks may be made to the service, which would primarily target content creators aiming to increase their profile on the platforms. The business added that verified Facebook and Instagram profiles will remain the same and that only people who are at least 18 years old would be permitted to subscribe. Businesses are not yet able to use the service.
In nations where users cannot afford to pay $12 a month or in cash-based economies where they may have fewer options for sending the money to Meta, Zuckerberg's pricing plans for Meta Verified were not immediately evident. Musk's early attempts to introduce a comparable service on the competing social media platform Twitter last year were unsuccessful due to an embarrassing influx of phoney accounts that alarmed advertisers and raised concerns about the site's viability. He was had to temporarily halt the initiative before resuming it in December to lukewarm response.
'Free'?
Facebook had a key role in establishing the dominant business model used by major internet platforms today, which rewards users for using "free" services that collect their data in order to market targeted advertising space. The firm, along with other advertising powerhouses like Google, have reaped tens of billions of dollars a year thanks to this model.
Facebook's main page has boldly proclaimed for years that the service is "free and always will be." Yet the business gradually dropped the tagline in 2019. Experts at the time hypothesised that it was because the site was never truly free due to the value of users' personal data.
Since the California-based company's IPO in 2012, Meta experienced a drop in ad income in 2022. Facebook recently declared that it has two billion daily users, but due to inflation eroding advertiser budgets and tough competition from apps like TikTok, those users are not generating as much cash as they once did.
The corporation has also been harmed by legislative changes brought about by iPhone manufacturer Apple, which limit social networks' capacity to collect data and monetize advertising. Similar incentives have already compelled Twitter and Reddit, as well as Snapchat, to introduce premium options.
Meanwhile, Meta is facing criticism for taking a big chance on the metaverse, a virtual reality environment that Zuckerberg thinks will be the online space's next frontier.
'Not a small fee'
Investors penalised Meta last year, pushing the stock down an astounding two-thirds in just one year, but the price has begun to rise again in 2023. The largest employment decrease in the history of the company, Meta stated in November that it will fire 11,000 workers, or 13 percent of its workforce.
Due to fees charged by Apple for the iPhone or Google for smartphones running the Android operating system, Meta Verified will be less expensive on the web than in mobile applications. According to Zuckerberg, it would cost $14.99 per month for iOS or Android and $11.99 for the web.
The business stated that although it is in the testing phase, it does not anticipate making a sizable profit from the service, adding that it is an effort at diversification. An analyst at Creative Strategies named Carolina Milanesi said, "Personally, I think it's more about diversifying revenue." Other social media groups decided "well, we might as well try" after Twitter launched its subscription service, she told AFP.
She continued, "Justifying that from the perspective of a creator is more of a marketing pitch than of true value to creators." Platforms compete for users' attention as well as that of influencers. The Meta Verified offers, though, are "a odd blend" in Milanesi's opinion. I'm not sure if it provides enough for one group of people to warrant the cost, which is not a tiny sum.
Join Meta Verified Now
Humbly Request To All Visitors!
If you found above both downloading link expired or broken then please must inform admin by fill this Contact Us! Form