News
The Oneplus Tv U1s Has Been Introduced In India: Here Are The Key Features, The Price, And Everything Else You Need To Know.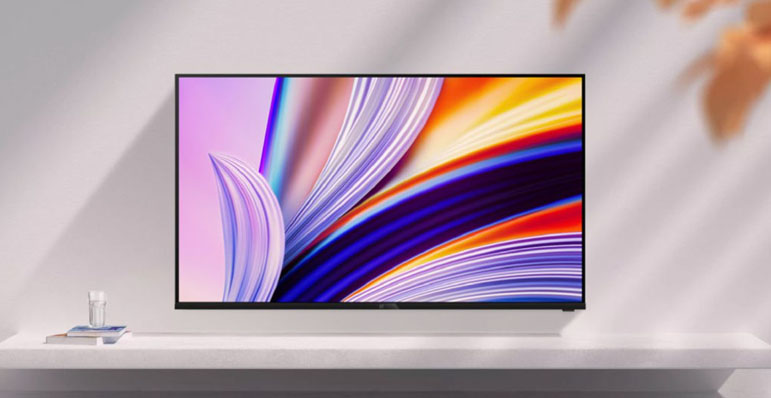 In a virtual event, the OnePlus TV U1S and the OnePlus Nord CE were introduced. There are three sizes available for this TV: 50-inch, 55-inch, and 65-inch. It features a 4K resolution LED display. HDR10+, HLG, and MEMC are among the features available on the OnePlus TV U1S. Between the high-end OnePlus TV Q series and the entry-level OnePlus TV Y series, the new TV series falls in the middle. With tiny bezels all around, it's a real eye-catcher. The TV also includes Dynaudio-tuned audio as well as 30W speakers with Dolby Atmos compatibility. The base variant of the OnePlus TV U1S with a 50-inch display costs Rs 39,999, with the top-end 65-inch variant costing Rs 62,999. The TV is now available for purchase on the OnePlus website, Amazon, and Flipkart. Let's take a closer look at the OnePlus TV U1S now that you have a better understanding of it.
OnePlus TV U1S Specs And Features
The new OnePlus TV U1S appears similar to the company's prior models. It sports a minimalist bezel and a sleek overall appearance. Having said that, there is one new addition to the design: four LEDs. When a spoken command is delivered, these LEDs light up.
The OnePlus TV comes in three sizes: 50-inch, 55-inch, and 65-inch, as previously announced. All of them are LED and have a resolution of 4K (3,840×2,160 pixels). DCI-P3 colour gamut, HDR 10+, HLG, and MEMC are all supported by the panel.
The 50-inch, 55-inch, and 65-inch each measure and weigh 1.113m x 7.23cm x 64.8cm/9.5 kg, 1.22m x 7.3 cm x 71.57cm/11.3 kg, and 1.448m x 7.88cmx83.8cm/18.3 kg.
Aside from that, the OnePlus TV U1S comes with Dynabeat-tuned 30W speakers and Dolby Atmos support. It's powered by Android TV 10 with Oxygen Play 2.0. Furthermore, the TV supports Multicast, which allows two cellphones to cast at the same time. Miracast, DLNA, built-in Chromecast, and MultiCast are among the casting options available.
The OnePlus TV U1S has two gigabytes of RAM and 16 gigabytes of internal storage. Two USB 2.0 connections, an ethernet port, three HDMI 2.1 connectors (one of which supports eARC), Bluetooth 5.0, and Wi-Fi are among the connectivity choices.
Speak Now is a new feature on the OnePlus TV U1S that employs far-field microphones to control your TV via Google Assistant using your voice. Aside from that, OnePlus Connect 2.0 allows up to five people to manage the TV. This programme also allows users to switch apps, move files, and do other things. Not to mention, you can link your OnePlus earphones to your television.
The smartwatch of the OnePlus is automatically turned off the TV after 30 minutes when you sleep and is connected with the TV. Alexa works with OnePlus TV U1S, too.
OnePlus TV U1S Price And Availability
The OnePlus TV U1S is 50-inch variant available for Rs 39,999 at the start price. Whereas Rs 47,999 and Rs 62 999 are displayed in the remaining two 55-inch and 65-inch variants. These new OnePlus TVs are available and are already on sale on the OnePlus, Amazon or Flipkart websites. Additional discounts are available from OnePlus for Rs 2,000, Rs 3,000 and Rs 4,000 if the TV is transported with an HDFC credit card respectively. Another offer listed on our official website states that if the TV is acquired in the launch week, users can get the OnePlus Buds Z or the OnePlus Band.
Humbly Request To All Visitors!
If you found above both downloading link expired or broken then please must inform admin by fill this Contact Us! Form