BAWAL NEWS
How To Use Google Maps To Track A Live Train's Current Location: Follow The 5 Easy Steps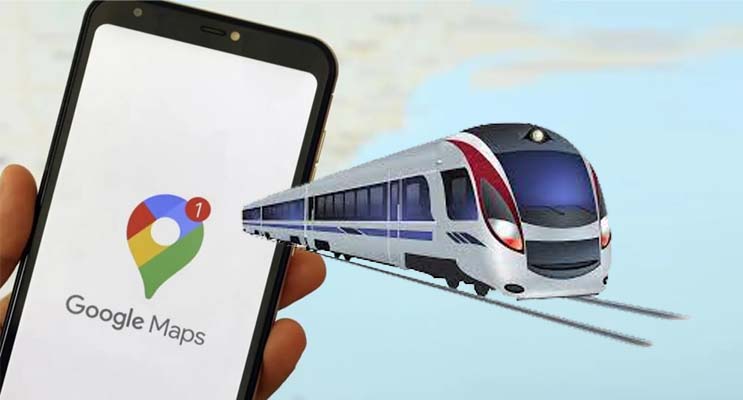 Highlights
There are numerous apps that allow you to track train status, including ixigo, RailYatri, and Where is my train.
Google Maps debuted the live train status tracking feature over three years ago.
Both Android and iOS users can use the train status tracking tool.
Indian railways are a less expensive and widely used mode of long-distance travel in India. It can, however, be unpredictable at times. For example, you might be travelling with your parents and the train hasn't arrived on time, or you might have a meeting to attend shortly after you disembark but aren't sure if your train is on time. Similar situations arise when you require immediate access to a train's current running status on your smartphone.
While there are numerous apps such as ixigo, RailYatri, and Where is my train, Google updated its Google Map app over three years ago, making it the fastest way to check the status of any train. On both Android and iOS, this capability is available.
Almost everyone is familiar with Google Maps, but only a few are aware of this helpful feature. If you're in a similar circumstance or simply wish to track the progress of any train using Google Maps, here's an easy tutorial to get you started. This is a free service that provides you with real-time information. Before you start looking, make sure you have an up-to-date Google Map on your phone and an active Google account.
How can You check the status of a live train?
Step 1: On your phone, open the Google Maps app.
Step 2: In the search bar, type in your desired station.
Step 3: Select the train symbol from the menu.
Step 4: Select the train icon next to the route selection.
Step 5: Tap on the name of your train to see the current running status.
Humbly Request To All Visitors!
If you found above both downloading link expired or broken then please must inform admin by fill this Contact Us! Form