News
Google Doodle Get Glory Hollywood Icon Shirley Temple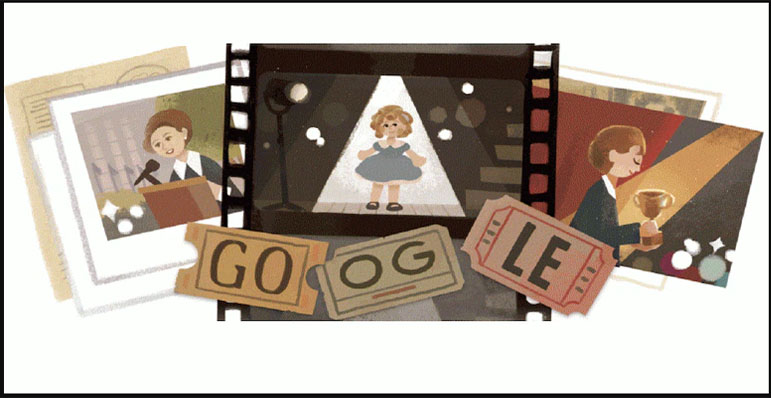 On June 9, Google honoured Shirley Temple, an American actor, dancer, singer, and diplomat, with an animated doodle. The Santa Monica History Museum debuted "Love, Shirley Temple," a special exhibit presenting a collection of her unique artefacts, on this day in 2015. Temple not only helped millions of Americans endure the Great Depression as Hollywood's top box office draw, but she also later shared her charisma with the globe through her work in international affairs, according to Google.
Temple was born in Santa Monica, California, on April 23, 1928. She began taking dance lessons at the age of three and captured the nation's attention when she got a role in the 1934 musical Stand Up And Cheer. In the year 1934, the "Little Miss Miracle" appeared in a dozen films. She was one of the most well-known actors in Hollywood, and at the age of six, she became the first child performer to win an Academy Award.
She left the movie industry at the age of 22 as a Hollywood celebrity, but went on to narrate the children's television series "Shirley Temple's Storybook," which adapted family-friendly stories. Temple was named as the United States' ambassador to the United Nations in 1969. (UN). She also attended the United Nations Conference on the Human Environment in 1972, when she represented the United States.
Following that, the Republican politician was appointed as the United States' ambassador to Ghana and Czechoslovakia, making her the State Department's first female Chief of Protocol. Temple received the Screen Actors Guild's Lifetime Achievement Award in 2006, the organization's highest honour. Temple died in 2014, and her three children survived her.
Humbly Request To All Visitors!
If you found above both downloading link expired or broken then please must inform admin by fill this Contact Us! Form