UNIQUE TRICKS
Full Guide: GCam 8.8 Installation Instructions For All Android Smartphones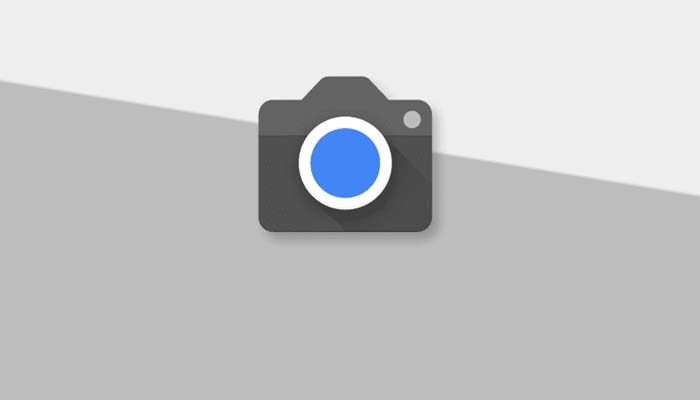 Thanks to the software inside, Google constantly improving the camera software on its devices. With the Pixel series, the business has adopted a straightforward strategy. The Google Camera app's incredible software allowed it to produce image quality that outperformed the competition with its variety of camera sensors. But, Google chose to broaden its strategy with more camera sensors in the Pixel 6 and Pixel 7 series. Despite this, the Google Camera continues to work its magic, and now that it has more sophisticated sensors, it can even do more. The power of this application caught the attention of the programmers who made the GCam patch. It allows several Android phones to take advantage of the high quality and feature-rich Google Pixel devices. You may now download Gcam 8.8!
Many Android devices' capabilities are unlocked through GCam. Apart from the obvious hardware variations, the app essentially increases the functionality of a typical Android phone. The user bases of the Xiaomi, OnePlus, and Realme smartphones are all big fans of the GCam software. As software is where most of Google's magic is found, Pixel devices ship with the Gcam app with all of its knowledge pre-installed. Several Pixel capabilities can be be added to standard phones via the Gcam software. Additionally, the software has several unlocked features that let seasoned users customise it even more. To enhance the experience on your device, you can also import and export different settings.
With its Pixel phones, Google recently released the Google Camera 8.8. The first Gcam 8.8 port is now available for select Android handsets.
GCam 8.8
You can have a basic mid-range smartphone without the sophisticated hardware found in flagships. You can improve the quality of your photos with Gcam 8.8 by using various Google features. For instance, a large number of Android smartphones now support HDR+ and HDR Enhanced thanks to the Gcam patch. The large community constantly developing improvements to the programme and increases the number of supported devices. The extremely brilliant modder BSG created the most recent Gcam 8.8.
It's important to remember that the GCam 8.8 is still in its alpha phase. This is the original Google Camera 8.8 mod. Since it's still being developed, there may be bugs or incompatibilities. The creator is putting a lot of effort into making improvements and making sure the most recent version will support as many devices as possible. A vast list of smartphones from Xiaomi, Samsung, OnePlus, Realme, and other manufacturers are supported. Further information on the hardware that supports it is available here.
Gcam 8.8 was developed to support Android 13 smartphones, however it appears that the modder was able to bring it to phones running Android 10 and higher.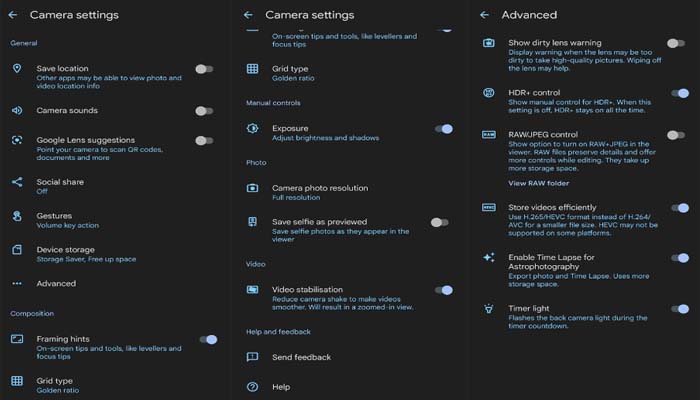 Google Camera 8.8: The Best of
There is a new "Night Sight" feature in Gcam 8.8. It significantly raises exposure levels and resolves some motion blur problems. The upgrade will "provide less motion blur since exposure is half as long as before," according to Google's news release. Moreover, the photographs in low light will be lot crisper than before. Furthermore, features exist to regulate exposure time. On the Night Sight tab, there is a slider with the "seconds" option. There are three options available on the slider: 1, 2, and 6. Depending on the illumination you're dealing with, you can choose one.
How to Install GCam 8.8
Download and install the APK from the aforementioned site.
Depending on your browser, you might need to permit installation from "Unknown Sources" in order to install. Don't be concerned; the file is secure and authentic.
When the installation is finished, launch the Google Camera. Moreover, your Home Screen or App Drawer will display an icon.
You can try your luck at CelsoAzevedos's Repository if you still use an older version of Android. If you want to explore the world of Google Camera mods, this is the location to visit.
The functionalities of the app must be tested after installation to see if they are accessible or compatible with your phone. For Gcam 8.8, this is simply the beginning of the journey. This is a beta version that, as the developer notes, might not function for everyone and might also have errors. The progress will continue, and the problems should be resolved quickly. You might try the Gcam 8.7 for a more stable method.
Once more, you may confirm that your device is compatible by comparing it to this list of officially supported devices. I tested it on my POCO X3 Pro, which is running a custom Android 13 ROM, and so far it hasn't caused any problems. To see if it is compatible with your device, you can try your luck.
There is always a Telegram Group with information on this and upcoming mods as well as help. Please consider making a donation to BSG's project and helping this skilled developer spread the power of Google Camera across more phones.
Conclusion
Once more, the community goes above and beyond to spread word of a new Google Camera upgrade. Over the coming months, this version will be adjusted to provide complete support and capabilities for more devices. Also, we anticipate that more developers will release Gcam 8.8 versions. Google's Camera app will probably continue to receive updates. Possibly a Google Camera 8.9 will debut in the coming months before Google Camera 9.
Humbly Request To All Visitors!
If you found above both downloading link expired or broken then please must inform admin by fill this Contact Us! Form