APPS
Social Media In The Year 2021, Creators Have More Options For Making Money, Live Audio Rooms Are Becoming More Popular, And So On.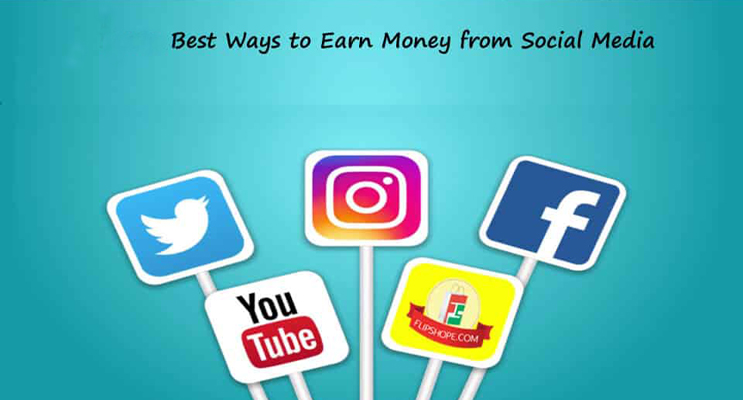 Everything, or nearly everything, takes place on social media. We read, see, and watch the newest news, celebrity breakups, and anything odd, breaking, first on social media. That is, thankfully or unfortunately, how vital and essential social media is in our lives. Facebook, Instagram, Twitter, and even WhatsApp, although being technically a messaging app, are still the most popular social networking apps in 2021.
And, as with any year, social networking applications in 2021 saw a slew of new features and experimentation. Twitter, for example, has had a very busy year, with some new features being released and others being tested. With its renaming to 'Meta,' which is now the parent company of the social networking app, Facebook was once again the talk of the town. It also emphasises the company's major focus on the'metaverse,' which we heard a lot about this year and will continue to hear about next year. Let's take a look back at some of the most important social media features that debuted in 2021 before the year ends.
Instagram
Instagram has evolved to be one of the most popular social media platforms. With movies, photographs, memes, shopping, and more, there's a lot going on on this site. This year, Instagram introduced tools including filtering DM requests, limiting comments, and hiding commonly misspelt inflammatory terms in an attempt to curb hate speech and abuse on the platform. It also defaulted to making new accounts for teenagers private.
Links For All, Remix Reels And More
On a more positive note, Instagram has finally made it easy for anyone to share links on their Stories. It's a sticker that allows you to add a link to it, rather than the interactive swipe up link feature. On livestreams, Instagram now allows three people to participate. With new features like 'Remix,' collab, and Reels Replies, Instagram continues to emphasis on Reels.
Facebook
Facebook has become a hub for a variety of activities, including short films, gaming, live streaming, commerce, news, video calls, and more. In 2021, it debuted and tested with a number of features. The debut of Reels on Facebook, Clubhouse-like live audio rooms, new monetisation options for creators, and co-streaming on Facebook Gaming were among the highlights.
Metaverse
Facebook's VR social platform 'Horizon Worlds,' a multiplayer platform where you can virtually hang out with up to 20 people at a time, has been introduced, adding to the metaverse discussion.
Twitter
This year, Twitter was on a roll, with the business deciding to roll out every available feature. 'Super Follows,' which allows people to earn revenue through subscriber-only content, and ticketed Spaces, which is another method for producers to make money on Twitter, are two of the most significant feature improvements for 2021. It also allowed users more control over their accounts by allowing them to remove followers from their profiles and even opt out of chats.
Twitter Blue Subscription
Twitter Blue, a membership service with features like bookmarking, undoing tweets, and reader mode, was also offered by the microblogging network. For the time being, it's only available in Canada and Australia.
Snapchat
Snapchat may not be as popular as Facebook or Instagram, but the app continues to thrive, particularly in India. It has a daily active user base of 306 million and a monthly active user base of 500 million. New features such as integrating Zomato on Snap Map and working with Flipkart and MyGlamm for augmented reality (AR) integrations have helped the firm thrive in India.
Snapchat
Snapchat has put a lot of emphasis on creators this year, with new monetization options. Snapchat Lens producers can profit from user gifts and include links to their website for easier access.
Lens creators
With new monetization opportunities, Snapchat has placed a strong emphasis on creators this year. Snapchat Lens producers can profit from user gifts and can also include links on their website for easier access.
Humbly Request To All Visitors!
If you found above both downloading link expired or broken then please must inform admin by fill this Contact Us! Form