News
'Atal Bridge,' a foot overbridge on the Sabarmati River, will be unveiled by PM Modi.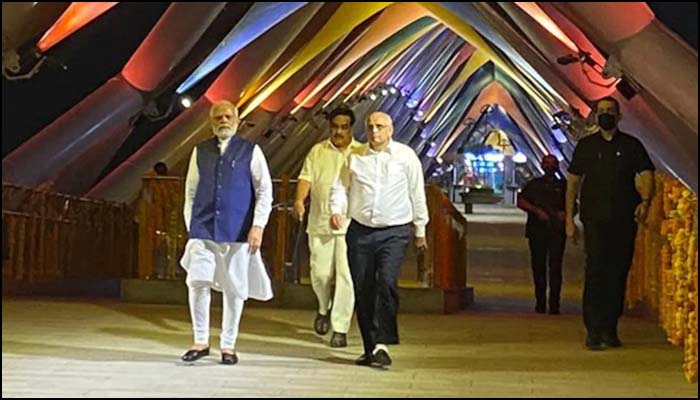 In Ahmedabad, the pedestrian-only Atal Bridge, which bears the name of the late prime minister Atal Bihari Vajpayee, will soon be officially opened by Prime Minister Narendra Modi. The riverfront's flower garden on the western end and the future arts and culture centre on the eastern end will be connected by a footbridge.
In a release, it was stated that "this bridge will give connectivity to multi-level parking and diverse public projects on East and West Bank from plaza between Flower Park and Event Ground at West Bank to projected Art / Cultural / Exhibition Centre on East Bank." The bridge will be officially opened by PM Modi on the first day of his two-day visit to Gujarat.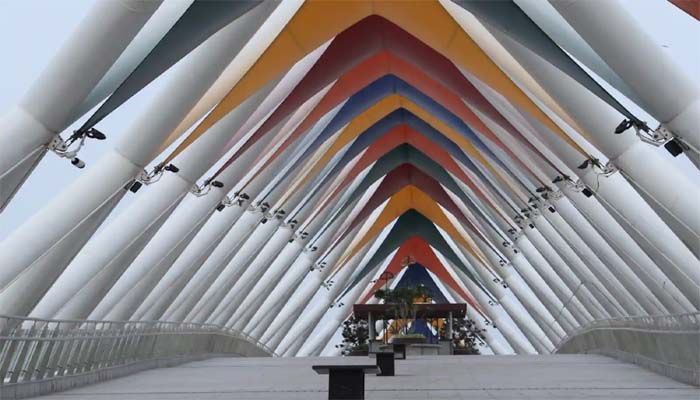 In Ahmedabad, the Atal Bridge spans the Sabarmati River just before it is inaugurated.
What you should know about the Atal Bridge is:
The 300-meter-long bridge has LED lighting and an attractive appearance.
The bridge is built so that users can access it from both the lower and higher riverfront walkways or promenades.
This bridge allows cyclists to cross the Sabarmati River.
People will be able to see the riverfront from the centre of the water body thanks to it.
2,600 metric tonnes of steel pipes were utilised in the construction of the foot overbridge. The railing is composed of glass and stainless steel, while the roof is covered with colourful fabric.
The Prime Minister will speak to a crowd during the evening's "Khadi Utsav" event on the Sabarmati Riverfront. According to the Prime Minister's Office, Khadi Utsav is being hosted to honour Khadi and its significance throughout the liberation struggle. 7,500 khadi weavers from different Gujarati areas would be seen spinning charkha live during the show. Additionally, he will open a foot overbridge at Sabarmati and the new offices of the Gujarat Rajya Khadi Gramodyog Board.
Humbly Request To All Visitors!
If you found above both downloading link expired or broken then please must inform admin by fill this Contact Us! Form