News
5 YouTube Creators Who Achieved Great Heights In 2020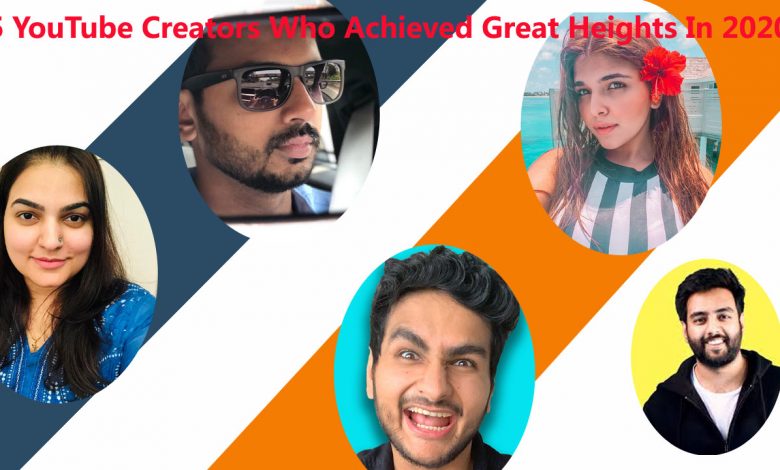 For content creators of all styles and platforms, this year has been fruitful. It has become very popular with influencers and developers on Instagram and other social media sites. YouTube, the most common video streaming website, is now growing for both video and music content that has recently been launched. We have gathered these 5 Indian creators who have been celebrities on the internet to assist you with what this year looks like in terms of content production.
Yashraj Mukate
Yashraj Mukhate needs to be the most famous YouTube sensation. He is now extremely famous for his song-Rasode Mein Kaun Tha based on the TV's Kokilaben from Saath Nibhana Saathiya-begun as a random hobby to pursue vocals. He won the video-sharing platform's Silver and Golden Play Buttons.
Faisal Khan
Because of his interest in recent launches, fashion-forward geeks, and his knowledge of the best engines, this car enthusiast is trending on YouTube. There are product disclosures, reviews and videos in his content space that he also posts on his Instagram. On YouTube, he has over 1 million subscribers.
Anmol Sachar
Anmol is recognised as one of the most entertaining creators of YouTube, who always entertains his users with his quirky content. He also does drawings that are so relatable! He's gained over 700k fans.
Ashi Khanna
Ashi is a blend of entertainment and worthwhile content that demonstrates her life in various colours. To entertain her fans, she produces content on relatable issues and is also known for her adorable sense of fashion. On YouTube, she has crossed 600k subscribers and we hope she can come up with more
Snehil Dixit Mehra
Don't be confused with the Instagram/YouTube handle. BC stands for 'bhery cute', a punny take on 'very cute' and we have just two words to say about the content she creates – very cute! She is funny, relatable and has kept her fans entertained for a long time. She received the Silver Play Button from YouTube! We hope she continues to make more funny character sketches in the future.