PUBG Mobile
Date And Time For The Global Release Of The Pubg Mobile 2.3 Update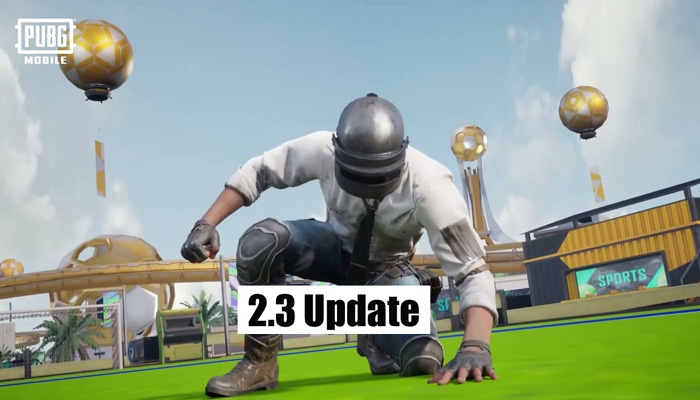 One of the most well-known brands in the mobile gaming industry is PUBG Mobile. The well-liked Battle Royale game has a sizable, international playing community. Tencent Games and Krafton Inc., the game's creators, regularly provide new upgrades to give players the best BR experience possible. The game has undergone various new features and adjustments as a result of these updates. The 2.3 version can now be released, according to the developers, following a protracted beta testing phase. The game will receive its final significant update in 2022, and players can't wait to try out the brand-new features.
When will PUBG Mobile's new 2.3 update be made available?
Version 2.3 of PUBG Mobile is about to be released by the developers, following the great success of the 2.2 update. The new 2.3 update's release date and timing were recently announced by the devs on PUBG Mobile's official Discord server. On November 15 at 7:00 (UTC+0), the update will start to roll out to devices all across the world. However, the times vary between platforms. Here are the various release dates and times (in UTC+0) for various platforms:
Google Play Store: November 17, 04:00
Apple Store: November 17, 01:30
APK: November 17, 01:45
In a similar vein, release dates and times vary per area (in UTC+0). Here is a list of them:
Vietnam: November 15, 11:00:
Taiwan: November 16, 09:00
Korea and Japan: November 16, 02:00
Globally: November 17, 01:30
The November 2.3 update, however, does not need the shutdown of in-game servers, as it did in the past. While iOS device owners must download an update that is 1.84 GB in size, the upgrade size for Android smartphones is 688 MB. Users must maintain enough free space on their devices for the new material to function properly.
For a painless installation of the 2.3 update, users should have enough mobile data or connect their devices to a Wi-Fi network. Players will need to make sure their in-game buddies have the 2.3 update installed as well because the game's current restriction prevents users with various variations from playing together.
Pubg 2.3 Update: New Additions And Modifications
Global Chicken Cup for PUBG Mobile, Football Carnival, and a Lionel Messi collaboration are also included.
Collaboration between the game and renowned Argentinean footballer Lionel Messi will be seen in the update. To commemorate the impending FIFA World Cup 2022, there will also be a Football Mania-themed mode and PUBGM Global Chicken Cup.
An outline of the planned football-themed content in the BR game is provided below:
Football-themed mode in Erangel, Nusa, Livik
New Tactical Item – Messi's Golden Shoes
New Throwable – Football
New Football-themed vehicle
New Themed Area – Football Carnival
Football pitches across the battlefield
Football-themed Spawn Island
2) Aftermath 2.0
The following updates and additions will be included in Aftermath 2.0:
Improvements to weapons and armour
A new energy source and gameplay mechanics
Improvements to consumables
Building new bunkers
Secret Maps
A new vehicle is a semi truck.
Access to a Medicine Cabinet
New Guard Posts
Establishment of Recall Towers
Shop Recall
In order to further improve the game's quality and user experience, adjustments have also been made to the classic mode, weapons, user interface, and social systems.
Humbly Request To All Visitors!
If you found above both downloading link expired or broken then please must inform admin by fill this Contact Us! Form